Ticket fraud in Orlando – unfortunately a common issue. These scams are conducted in many different ways.
Take our warnings seriously, follow our tips on ticket purchases for Disney World and all other parks and attractions in "The Theme Park Capital of The World".
There is a reason several police officers are working full time with these crimes.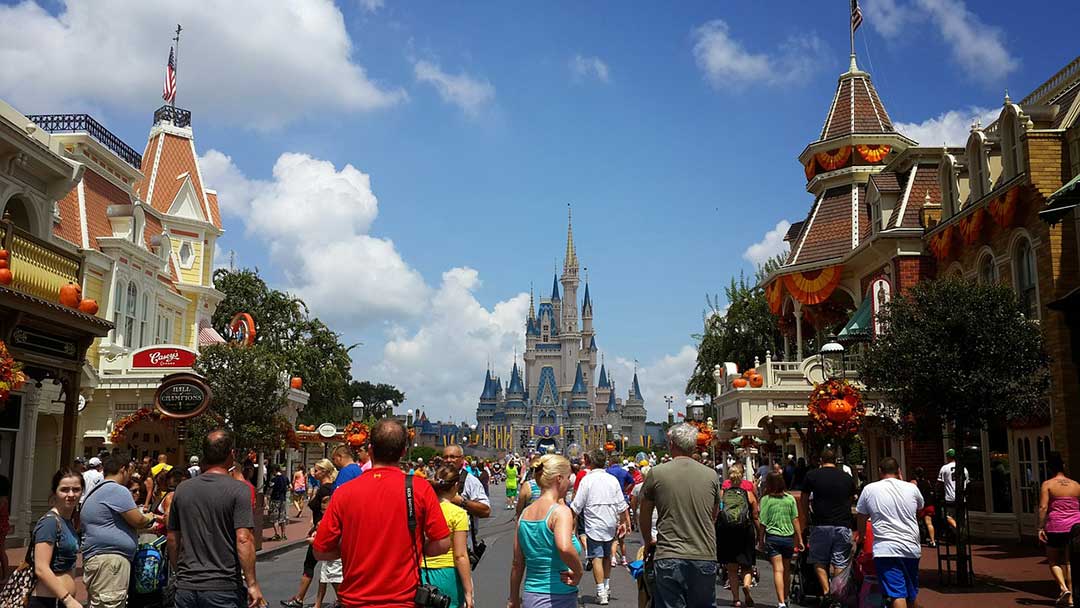 Ticket fraud in Orlando keep the police force busy
Ticket fraud in Orlando is a subject we would prefer to avoid totally. But that would be unfair to you as Orlando visitor. Each year hundreds of Orlando visitors get ripped off buying Disney tickets alone.
If you are tempted to buy Disney World discount tickets – on location in Orlando or online – there is a high risk that you end up buying from one of the bad guys. These scammers are plentiful in an area that attracts over 70 million visitors each year. Criminals who wants their share of the billions of dollars that the tourists spend in Orlando every year.
Although the law of the state of Florida prohibits sales of unused multi-day tickets, these tickets are on offer in many places. Never buy a partially used ticket!
However, this is just the tip of the iceberg regarding ticket fraud in Orlando.
– Everybody is looking for a good deal, Lt. Bob Stephens at Orange county sheriff's office says to the Orlando Sentinel.
Stephens has three deputies focusing on ticket fraud.
– If it's too good to be true, it's not true, he adds.
Scam tickets are sold in shops, gas stations and shopping malls
Examples of places where you run the risk of purchasing a scam ticket in Orlando:
Shops, many located directly outside Disney World, that advertise discount tickets without being licensed ticket agencies.
Ticket booths on International Drive and in shopping malls.
Gas stations that sell partially used tickets.
Even at your hotel there could be a ticket booth that may not be trustworthy.
The scammers operate in many different ways. You are offered counterfeit tickets, and commonly the vendors declare to be employed by Disney World Resort.
Buying Orlando tickets online is also a risky way. Sure, it is tempting to get a 50 percent discount off ordinary prices. But watch out, these vendors pop up one day – and will have vanished into thin air next week or operate under a different name.
Some online sellers meet their potential victims in a food court at the airport or outside the park gates. These sellers only accept cash payment – a clear warning sign for potential ticket fraud.
Bad guys with fake tickets, or other scams, are keeping the Orlando justice system busy.
Fake Universal tickets had worthless codes
A woman woman sold fake tickets to 19 people, the sherrif's office is sure there are twice as many victims only in this case. The woman offered theme parks tickets at a steep discount. She took online payments and in return sent bogus confirmation codes.
One of the victims says to the Orlando Sentinel:
– I paid her $75 for three tickets to Universal Studios only to find out later that the codes she sent in return were worthless.
A young man was arrested after having sold more than a dozen fraudulent Walt Disney World tickets to a family of tourists. The offer was posted on a popular web site and a woman who was planning a Disney visit reached out to him, wanting to buy 13 tickets.
They met and she bought tickets for a total of $1,000. When the family got to the park, Disney employees told them that the tickets were expired.
Ticket fraud in Orlando cost theme parks millions of dollars
Visitors are losing hundreds or thousands of dollars by buying invalid tickets that later are confiscated by the parks. Those visitors who manage to enter the parks with tickets obtained through unauthorized channels, cost the industry millions. Reason enough for the big theme parks to improve their methods for fighting all kinds of ticket fraud in Orlando and also reason why you, as a visitor, are carefully controlled.
Keep it simple – and safe:
Stick to the authorized ticket-sales outlets. Disney provides a logo to identify them and every agency that Disney has approved is carefully controlled and monitored, which in turn means, that they are trustworthy when it comes to tickets for other parks and attractions as well.
Official Ticket Center: "These scammers come and go"
– As a licensed agent for over 20 years we have seen these types of scammers come and go, says Patrick Pulliam at Official Ticket Center.
– It is very important to know that these people pray on the vulnerable travelers looking to save a quick dollar. They are very good at convincing you that this is a good idea. It isn't, and they will take your money and be nowhere to be found when you come back to get a return.
– To show you severity of this fraud, it is now considered a felony punishable by jail time if you buy or sell a used unauthorized ticket second hand. The best thing is to deal with a authorized agent who has been in business locally for many years and who has the "Official Authorized Licenses" hanging on their wall along with their tax id number and current business license.
– Most importantly is to listen to travelers, bloggers and seasoned travelers who have used a agency over the years in order to get insight as well as the best discounts on your next Florida vacation.
PETER SUNESON
READ MORE: Places to have fun in Orlando – hundreds of activities
READ MORE: Best time to visit Florida for sunshine and beach
Hundreds of Florida activities – excursions, sports, nightlife – book here!
Please click on an activity and get more alternatives.