Swim with dolphins – one of the individual questions that gets the most attention on Florida.nu:
Where can I find dolphin swim?
Which attraction should we choose?
Therefore a compilation of the most famous activities here.
In addition, the opportunity to book activities that provide close contact with the popular animals.
Swim with dolphins – a cool experience, preferably in the sea
First of all: to swim with dolphins is an awesome experience.
You who follow us on our Facebook pages have seen pictures and read about dolphin experiences, both from us and from readers.
But at the same time, there is actually nothing that beats a real experience, at sea in a boat or the dolphin that always visits the local restaurant by the canal. Unbeatable!
Participating in a dolphin activity, regardless of scope and time, can be quite an expensive experience. An inevitable reality.
With one exception, we have not tested the attractions below ourselves.
PETER SUNESON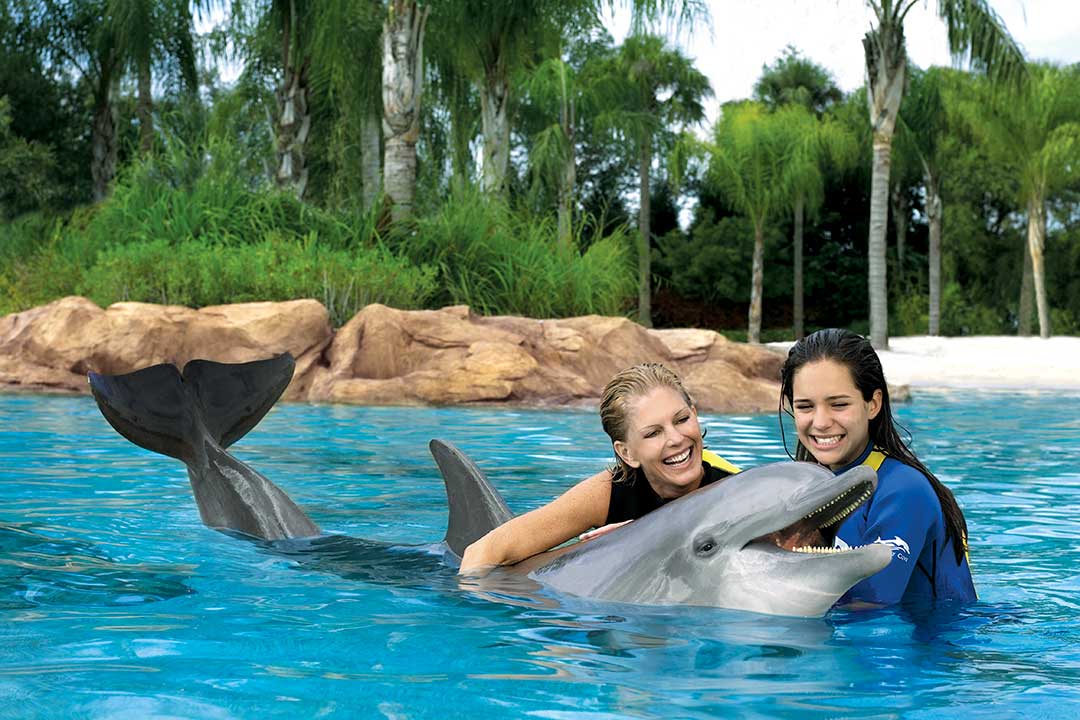 Discovery Cove
The most famous dolphin attraction in Orlando is without doubt Discovery Cove. The park, which only allows a limited number of visitors per day, belongs to Sea World. Since the spring of 2017, Florida.nu can arrange tickets to this exclusive park, get in touch with us!
Miami Seaquarium
Miami Seaquarium has a program named "dolphin encounter", which means 30 minutes close contact with dolphins
NOTE! No dolphin swim, only kissing and "handshaking" and you get to try being a dolphin trainer.
Sea World
Sea World offers a program called "Mammal Keeper Experience Package", which is a full day adventure.
Epcot, Disney Woorld
"Dolphins in Depth" is a three-hour activity on Epcot and includes half an hour of close contact with the dolphins. (With reservations for changes due to new Epcot taking shape in 2021.)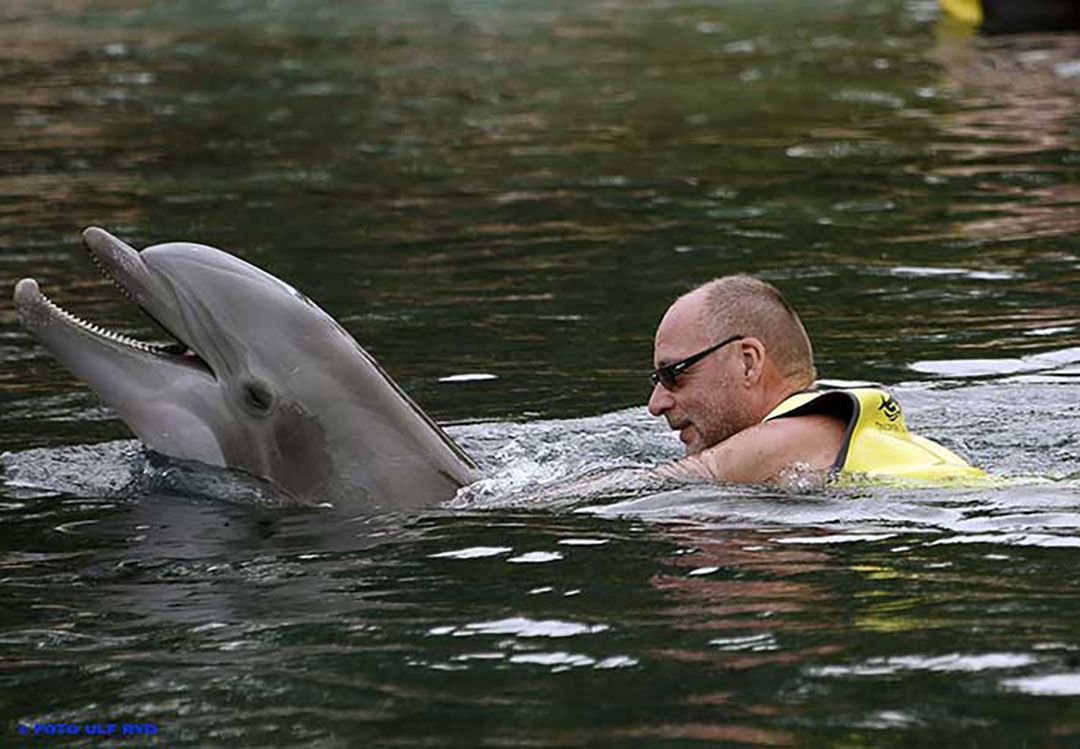 Duck Key
The holiday resort Hawks Cay Resort (just before Marathon, direction Key West) has a number of interesting dolphin programs.
It's hard to imagine a better environment for a combined vacation in the Florida Keys and exciting encounters with dolphins.
Dolphin Research Center
Dolphin Research Center usually markets itself as "Home of Flipper" (the famous TV dolphin). Behind this is what we consider to be the most serious dolphin attraction in all of Florida. A long line of programs at the research center that have a close connection to the reputable research center Mote Aquarium in Sarasota.
Dolphin Plus
Key Largo has an attraction named "Dolphin Plus". This place is news for us. Here, among other activities, you can act as "trainer for a day".
Theater of the Sea
Here you will not only meet dolphins, but also stingrays and sea lions. Theater of The Sea in Islamorada is a very popular place and has a wide range of entertainment.
Hundreds of Florida activities – excursions, sports, nightlife – book here!
Please click on an activity and get more alternatives.