Summer weather in Florida – guaranteed warm but rarely too hot.
Daily thunderstorms – which can be over within 15 minutes.
The high humidity makes summer to Florida's low season and we usually point out that it's only on the weather maps that it seems to rain all the time.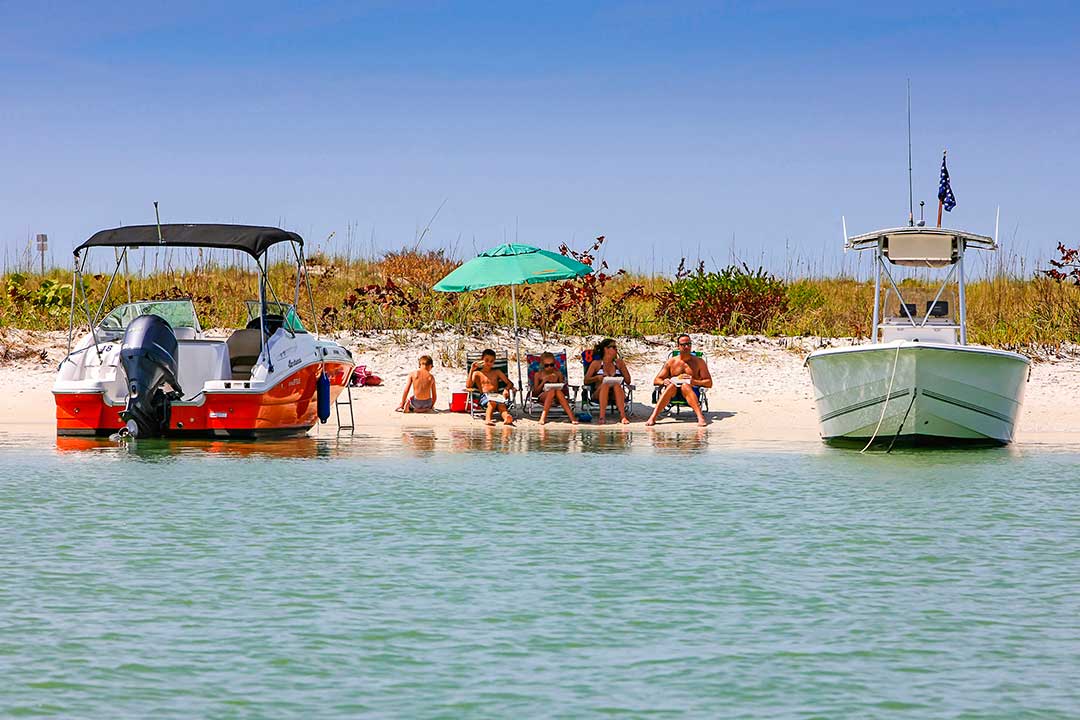 Summer weather in Florida: 15 minutes of thunder and ligthning
Summer weather in Florida – yes, believe it or not, we have a summer season also in here in Florida.
Warmer than normal, and above all wetter. Often afternoon rain and lightning and thunder.
So summer is pretty much a low season in The Sunshine State. With a few exceptions, all so-called snowbirds flee to their normal habitats up north.
Summer weather in Florida affects hotel prices and traffic
Relatively few Americans choose Florida as a vacation destination during this time. However, with the exception that Orlando's visitor numbers are kept up thanks to the schools' summer holidays and that North Florida (where it is too cold in the winter) has its high season.
In the otherwise most visited tourist areas – the Gulf Coast off Tampa and to the south, Miami's metropolitan area (including Fort Lauderdale) and the Florida Keys – it is now fairly quiet. It is noticeable on the traffic, it is noticeable on the hotel prices and, not least, the availability of restaurants where you otherwise have to stand in line.
Summer has become the time for Europeans, not least in Miami. Englishmen and Germans. French and Scandinavians. Russians and other nationalities from the former Eastern bloc.
For northern Europeans in particular, the heat is not a problem – we are so thirsty for light, sun and heat that we can take that oppressive humidity and put up with the occasional rain shower.
Many questions about the summer weather in Florida
Florida is so much about the weather. The climate is the state's engine, the visitors are the fuel that makes it run on all cylinders.
When we are in touch with Europeans who are planning a summer visit, it is precisely weather issues we most often encounter.
How much does it rain?
How often?
Do you really have thunderstorms every day?
Among the first things the Florida visitors note is how quickly the weather can change (not only in the summer). They see the big local differences – rain in one district, sunshine in the other. And vice versa 15 minutes later.
We need to pay extra attention to an approaching heavy rain cloud if we are sitting in an open car. If we are on a big freeway it is wise to stop at the first available rest area to fold up the roof if the sky looks dark, otherwise there is a risk that we will get soaked after a few seconds of heavy rain. It happens fast. However, you can almost escape a small shower, it feels refreshing and cooling.
A serious warning too: Florida's roads do not always withstand the heavy rains.
Slow down!
Rather more than a little less. Visibility is poor and high risk of aquaplaning.
You will notice that, as a rule, in contrast to some European countries, people use their hazard warning lights in poor visibility. Very effective.
The meteorologist's tricks: Always warn of thunderstorms
Not infrequently, TV meteorologists and weather sites show forecasts for thunder and lightning most every day.
They do this to protect themselves because the summer weather is unpredictable. Least risk of thunderstorms (and this is often the case) – that's why the symbols appear. So always take that information with a big pinch of salt. If, on the other hand, they bring out the "rough artillery" and start talking about hurricanes, then you should start listening extra carefully.
It happens that we have days without rain showers even during the summer.
But if we were to go on to describe the typical summer weather in Florida, it would simply be like this:
Temperature 30-33 degrees, high humidity, usually sunny in the morning with a very high risk of rain showers in the afternoon, everything from a quick "shower" to the worst thunderstorm. And best of all: Days are longer also on our latitudes!
PETER SUNESON
READ MORE: Average temperature, sunshine & rain for 9 places
Hundreds of Florida activities – excursions, sports, nightlife – book here!
Please click on an activity and get more alternatives.