Rent the best car in Florida and let the vehicle be part of your dream holiday. Without a rental car, there will be no real holiday in The Sunshine State.
Follow our advice, read our tips regarding car hire – and trust that the best choice is the world's largest online portal for rental cars.
It's easy to book, you get a quality product and the lowest price available online is always guaranteed.
Still, there is a lot to keep in mind. So check out our tips, we want you to have a pleasant experience all the way – booking, payment, pickup and return.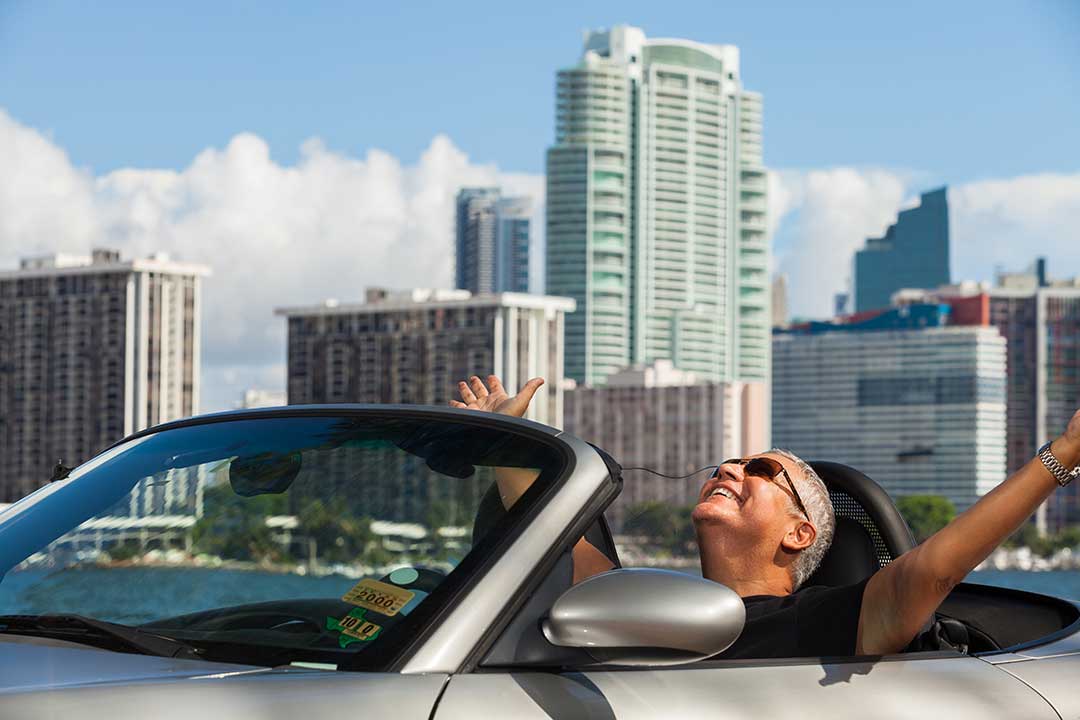 Rent the best car in Florida – have a great holiday!
The most common questions from our readers are not about car models or prices. Instead our readers ask about insurances and how to handle the Florida toll roads.
You will find all answers in our special section about rental cars. On the pages about how to rent the best car in Florida you will get a lot of useful information that will save you both time and money, like:
Insurance – actually, five important insurances ar free when booking with us and Rentalcars.
The toll roads – make the right choice already when booking, here you can save money during the holidays.
Roads and traffic – the Florida highway system and how to deal with traffic rules.
To rent the best car in Florida – keep it simple. We have had Rentalcars (a British company owned by Priceline) as a partner since 2013. Our readers give our British friends a score of 8 out of 10 points.
You are guaranteed a car from one of the well-known companies. Examples: Hertz, Avis, Alamo, National, Dollar, Budget or Thrifty. After booking you can change your reservation right up to the pickup date.
Unlike hotel rooms, there is rarely a lack of rental cars in Florida. It is still advisable to book in time, because the chance for the best possible price increases the earlier you book.
Our tips, how to rent the best car i Florida:
• Book and pay from home. No extra costs in Florida, just hand over the voucher. However, you will be required to show a credit card as a deposit.
• Use a well-known company. There are way too many rogue agencies in this industry.
• Compare prices. There is a lot of difference between the same car models among the agencies.
• Do not be cheap. The trunks in American cars are not adapted to luggage for a whole family. It only costs a little extra to ride more comfortable.
• Say "NO" to anything extra that the car agency tries to sell. What you need is included in the package.
• Choose the provider who, based on your itinerary, has the best deal regarding toll road options
• Book from day one and keep the car during your entire stay in Florida to avoid unnecessary transport and costs if you, for example, are thinking of picking up the car after a night's sleep upon arrival.
• Remember to check the age limit rules and conditions if you are under 25.
• An international drivers license is not needed. You can drive a people carrier (a mini bus with max 12 passengers) with a normal drivers license.
• The petrol price is low in Florida, but it can differ quite a lot from gas station to gas station.
Deposit with the car rental agency in Florida
This is a cost you get back. The company would prefer to see a credit card, but it also works with a debit card. The deposit is used to cover any unpredictable costs during the rental period. (A practice that applies throughout the world.) Of course, you must have enough credit or money on the card.
Age limits to rent a car in Florida
For persons under 25 years or over 70 years of age, special rules apply, see respective agency information.
Rent a car – do remember:
By renting with Rentalcars you sign two different contracts, one with Rentalcars as the online portal, a second with the agency in Florida. This is because Rentalcars can not take responsibility for legal issues in 167 countries and thousands of locations.
Problems during the Florida trip:
Concerns with the car and similar issues during the rental period should be discussed directly with the local agency, not with Rentalcars.
Pay for additional drivers?

Register additional drivers for Rentalcars at the time of booking. You may be charged extra, different practice depending on which agency you choose.
If you find a cheaper deal – Rentalcars will match the price

The company is the world's biggest online car rental service and work with every major car hire company in the world, negotiating preferential prices that are only available to Rentalcars customers.
They get lower prices because of the amount of rentals they arrange all over the world and once internal costs are covered they can still pass a saving on to you.
Every now and then a client finds a lower price. If you encounter the same, de not hesitate to contact Rentalcars.
"If you have found a comparable deal for less, we want to know. Tell us who, what, where and when and how much they are charging. We will match the price", says the account manager in Manchester.
PETER SUNESON
READ MORE: How to deal with toll roads in Florida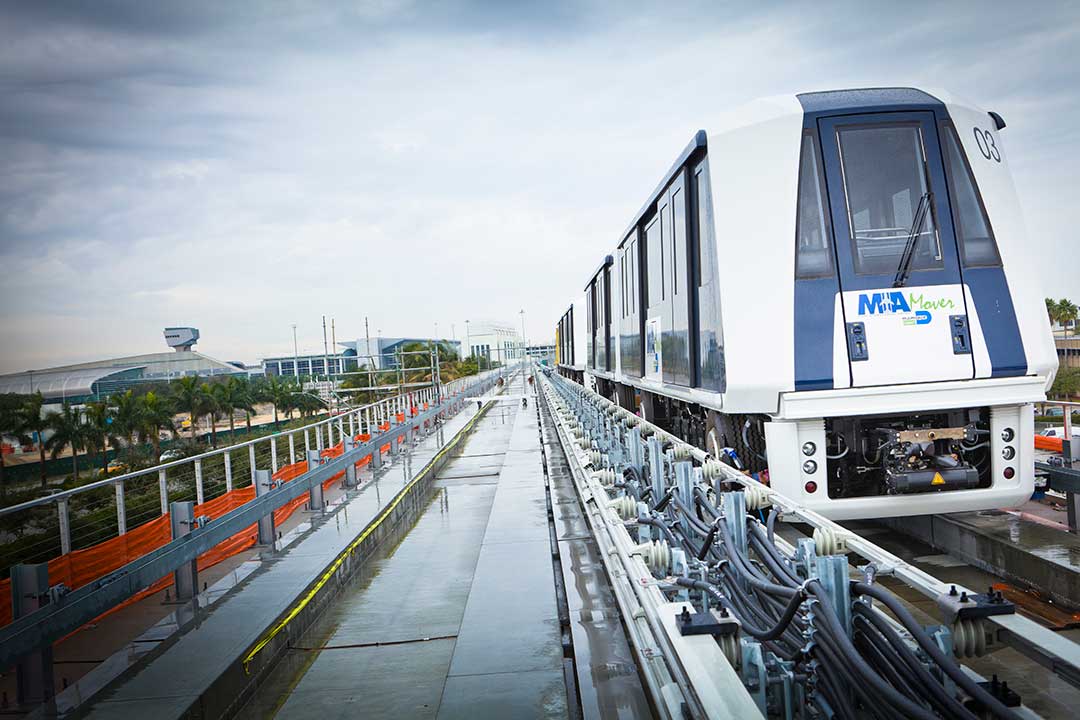 The easy way to find your car at Florida airports
All Florida airports are now adapted to suit travelers who wants directly to the rental car. Some paperwork, a short transport, and you will soon be behind the wheel.
It is nowadays easy to find the rental car centers at Florida airports. Gone are the days when you had to make a long ride with a shuttle bus to industrial areas to pick up the car. The companies Rentalcars works with are at the airport itself – a short walk or a few minutes by airport train or bus to a rental car center right next to the terminals.
This guide applies to the following airports in Florida: Miami, Fort Lauderdale, Orlando, Tampa and Fort Myers.
Miami International Airport (MIA)
In the middle of Miami International Airport is the state-of-the-art MIA Rental Car Center. To find the rental car in Miami you can practically walk in your sleep …
It is very easy to get there. Follow the signs to "Car rental" and you will come to the automatic train, "MIA Mover", which for free and in a few minutes takes you to the large facility where all car rental companies are under one roof. The rental cars are parked next to the companies' service counters.
When returning the rental car, follow the signs to the "Rental car return" and then to the desired company.
Address to Rental Car Center in Miami: 3900 NW 27 Street, Miami, FL 33142.
Fort Lauderdale-Hollywood International Airport (FLL)
The Rental Car Center at Fort Lauderdale-Hollywood International Airport is adjacent to Terminal 1. Only passengers arriving at this terminal are within walking distance of the rental cars. Buses run from the other terminals, 2, 3 and 4. Although the distance is short, it is the best solution, it only takes a few minutes.
When you return the car, follow the signs to "Rental Car Center", the first building on the left as soon as you enter the airport area.
Address to Fort Lauderdale-Hollywood International Airport: 100 Terminal Drive, Fort Lauderdale, FL 33315
Orlando International Airport (MCO)
Orlando International Airport has an A- and B-side, respectively, but nothing that complicates the pick-up. The car rental companies have offices directly adjacent to the luggage belts on the ground floor on both sides. When the paperwork is completed, just cross a road to the parking garage where new staff will make sure you get your rental car.
When returning, follow the signs to "Car rental return".
Address to Orlando International Airport: One Jeff Fuqua Boulevard, Orlando, Florida 32827
Tampa International Airport (TPA)
Tampa International Airport has had a new Car Rental Center since 2018. This means that you take a high-speed train (5 minutes) to the car rental company and the booked rental car is also waiting there. The Car Rental Center is located in the same premises as a new parking garage.
When returning, just follow the signs for "Rental car return".
Address to Tampa International Airport: 4100 George J. Bean Parkway, Tampa, FL 33607
Fort Myers Regional Airport (RSW)
Southwest Florida Regional Airport (RSW) is a relatively small airport. The car rental office is located inside the terminal. The rental cars are in the parking garage next door. The rental car is returned on the ground floor in the same garage.
Address to RSW: 11000 Terminal Access Road, Fort Myers, Florida 33913
NOTE that the above information is only guaranteed for the well-established car rental companies booked via Rentalcars. If you choose another, it can mean transport by shuttle to an industrial area outside the airport itself.
(Local changes may have occurred since this article was last updated.)
Florida without renting a car – it works in South Beach and Key West
We often receive questions from travelers who want to visit Florida without renting a car. The idea is good (if the traveler is on a budget), but we believe that it is doomed to fail in 99 cases out of 100.
Public transportation works very poorly (if they even exist) and virtually all transportation in Florida is about getting around by car.
It may work if only Miami Beach is to be visited. Definitely if the holiday only applies to South Beach for example. A trip with only entertainment in this particular area in focus.
The same works if you go by plane (or possibly by bus) to Key West for a party holiday.
Orlando and the theme parks may seem to work. We get a lot of questions about this because the hotels boast their shuttle buses. But you will experience way too much hassle with buses, and the waiting times give you less time in the theme parks and at other attractions.
However, with two exceptions regarding Orlando:
A holiday only at Disney World and if nothing outside the park area and its immediate surroundings is interesting.
The same if the Orlando vacation is one hundred percent focused on things that revolve around Universal Resort.
Renting a car in Florida is part of the vacation experience
Do not see the rental car as a problem. On the contrary. Renting a car in Florida is part of the holiday experience, the opportunity to "drive American" on fantastic roads.
It is also worth recalling a few practical truths:
99 times out of 100 you need a car to get to the nearest grocery store.
Florida is not particularly walkable, other than on the beach and in the nature where shade is offered.
It is wrong thinking to save a day's car rental by going by taxi from the airport after landing. Waste of time the next day.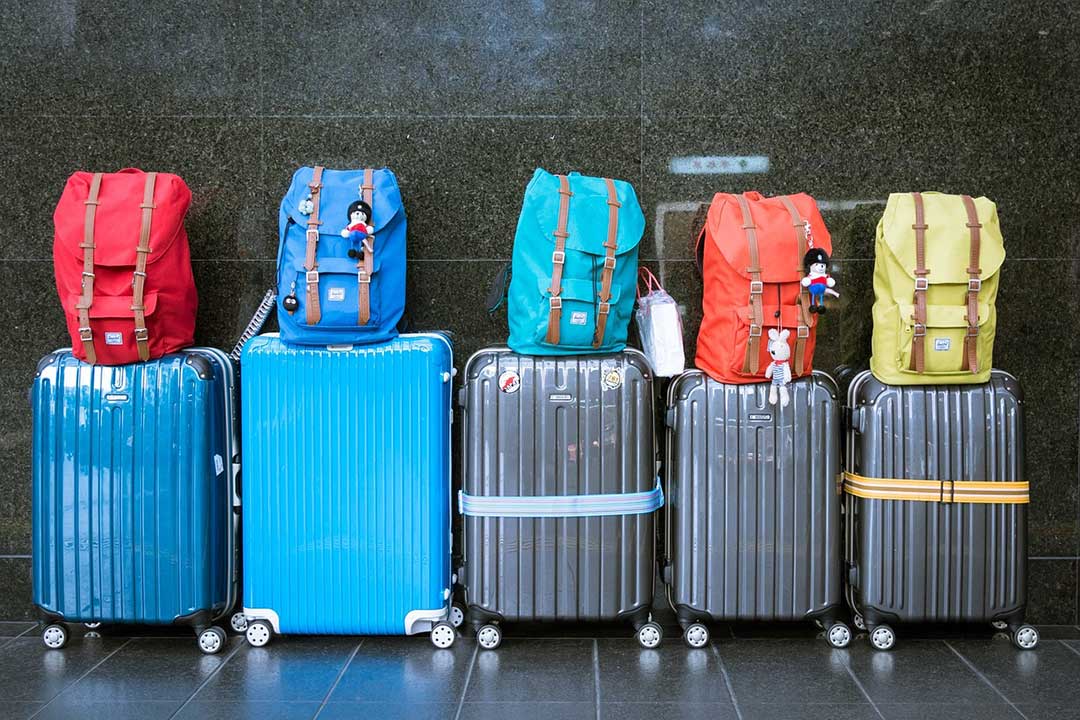 Note the car's luggage space – lack of space for a whole family
Luggage in the rental car – which car has space for all all bags? The question is relevant for most visitors who are renting a car in Florida.
American cars are admittedly large (though not as large as in the old days…), but unfortunately not adapted to a tourist family, each one with a suitcase.
Too many travelers have ended up in the situation that the rental car does not hold the entire party's luggage (and many visitors have planned to buy an extra suitcase on site in Florida because low-cost shopping is on the schedule).
The solution is to think bigger already when planning from home. If the information says that the normal car or a fairly large SUV only can hold three bags, you should take that information seriously if more than three passengers.
Ride comfortably, without problems with the luggage
On the positive side, car rentals are extremely cheap in Florida. It does not cost much extra to travel more comfortably and larger and be sure that there will be no problems with the rental car's luggage.
For example, we were asked which rental car to choose for five adults and their luggage.
Here, unfortunately, it is not enough to be stingy with the bags and look at a SUV that lists five people and four bags. It is guaranteed to be crowded and with the "wrong" type of bags it will be impossible. However, soft bags can help a lot.
The car rental companies measure volume in the luggage compartment and even if the group's four bags end up within the limit, they may be hard bags and they will not fit. So you stand there with an expensive – and completely unnecessary – upgrade.
Which rental car to choose? Not infrequently we end up in the class called "minibus/7 seats" and the result can be a Chevrolet Tahoe. A car model in which you ride both comfortably and safely.
PETER SUNESON
• Rentalcars is the world's largest online car hire portal and provides rental cars in 47,000 locations in 167 countries, working in 40 languages.
• By working with all the major rental companies, they can offer low prices on all car types.
• With a multilingual call center, that is open 7 days a week, they can find the best prices and assist you with all other issues whenever you want – everywhere.
• Headquartered in Manchester, England, 1,200 people work around the clock. The staff is, of course, multilingual to ensure that you get the best service in your own language.
• Rentalcars started on a modest scale (under another name) in 2004 and a few years before Florida.nu came into the picture as a partner, they had reached over 300,000 bookings a year. Today, the number is double – a month! That's why Rentalcars conveys incredible 7 million cars annually.
• Since 2010, Rentalcars is part of the Priceline group.
Hundreds of Florida activities – excursions, sports, nightlife – book here!
Please click on an activity and get more alternatives.