Places to have fun in Orlando – you have hundreds of activities to choose from. There is far more than the well-known large theme parks. More parks, other attractions, high-class entertainment, exciting excursions, challenging golf courses and beautiful nature experiences.
Here is inspiration and information about places to have have fun in Orlando, for exciting adventures and activities and several of them you can book through us.
See alligators in the morning and meet Jesus in Jerusalem in the afternoon – it can only happen in Orlando!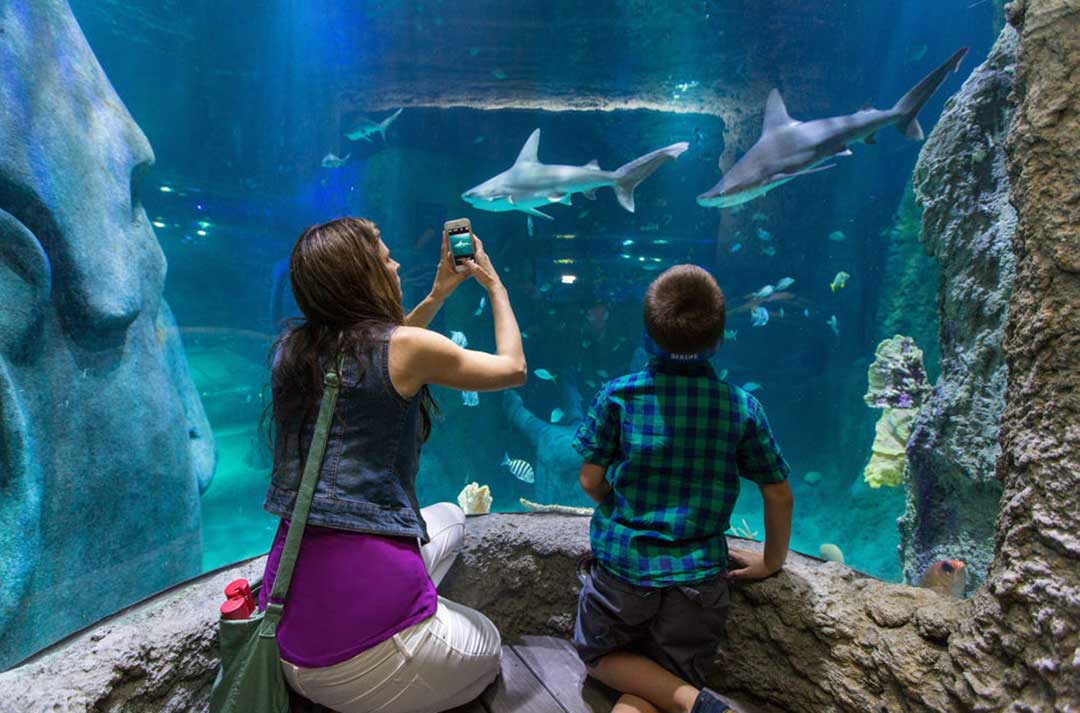 Over 70 millions visitors found places to have fun in Orlando
Orlando was visited by 72 million people in 2017, making the city "The US Capital of Tourism". The city of New York City comes second with 63 million, while Las Vegas attracted 42 million visitors the same year.
In 2017, the entire state of Florida had 116.5 million visitors.
We present tips about attractions and other Orlando activities – the best places to have fun in Orlando outside the major theme parks. Here is what applies to this page:
"Vacuuming" of as much as possible that does not belong in sections about Disney, Universal and Sea World etc. We promise that this page will be filled with more as time goes on.
Some of the attractions will eventually have their own pages, and more will be added. Follow the links for more information.
For booking and information about tickets we work with the Orlando based agency Official Ticket Center (OTC) and German-Swiss Get Your Guide (GYG). In several cases, you can compare prices from each agency.
Use this page to find places to have fun in Orlando and book your activities from home before the visit.
Or do as many of our readers: book your activity on site in Florida.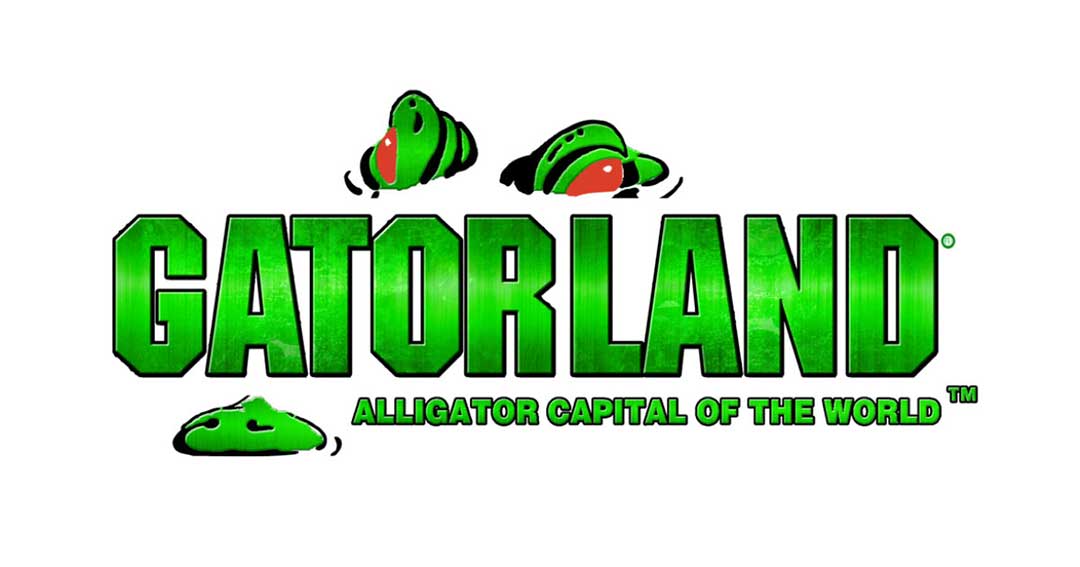 Gatorland – a true roadside attraction
Gatorland is one of the best examples of a roadside attraction. Long before Disney's entry, the country roads throughout Florida had many of these attractions. Some of them have survived.
This park opened as the Florida Wildlife Institute in Kissimmee as early as 1949. At that time, the owner had to travel north, accompanied by an alligator, to earn money to run the park.
Gatorland feels like a nice alternative to all other places to have fun in Orlando. Not least for visitors who do not plan a nature excursion. Here we meet both alligators and crocodiles plus other exotic animals. You can also add activities outside the park, in the real wilderness and with much more time in nature.
We like Gatorland even more today than at the first visit many years ago. The park's changes correspond to the visitors' demands.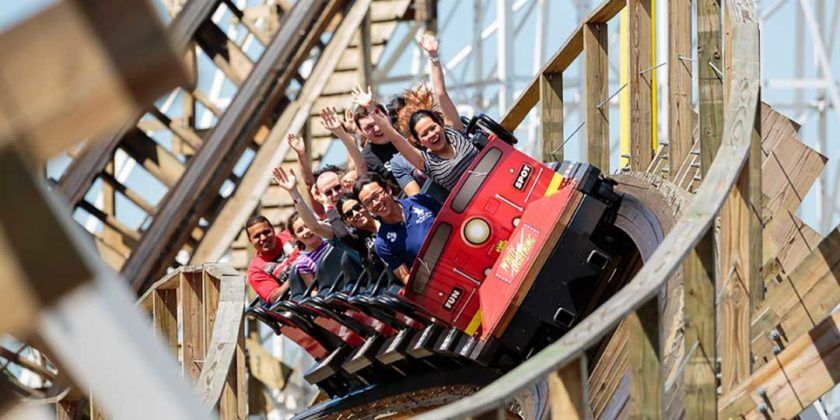 Fun Spot America
This park can be found at two locations in Orlando: on International Drive and in Kissimmee Old Town. The ticket is valid for an unlimited number of trips in go-karts and for other attractions.

Medieval Times Dinner Theater
A magnificent journey into the past, with brave knights and heroic horses. During the performance, guests can enjoy an authentic medieval feast while watching the riders and admiring their bravery during the battles on horseback.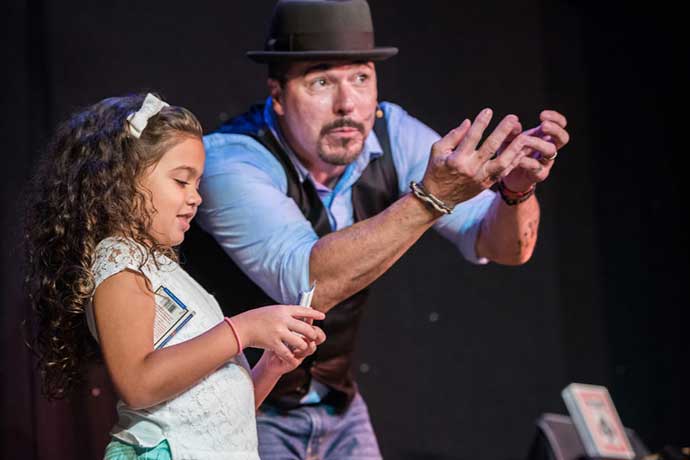 Outta Control Magic Comedy Dinner Show
Be a part of the show and eat as much pizza as you want (drinks are also unlimited). Unlike other dinner shows, Tony Brent's is a one-man show for a small audience (only 125 people can be accommodated in the intimate venue).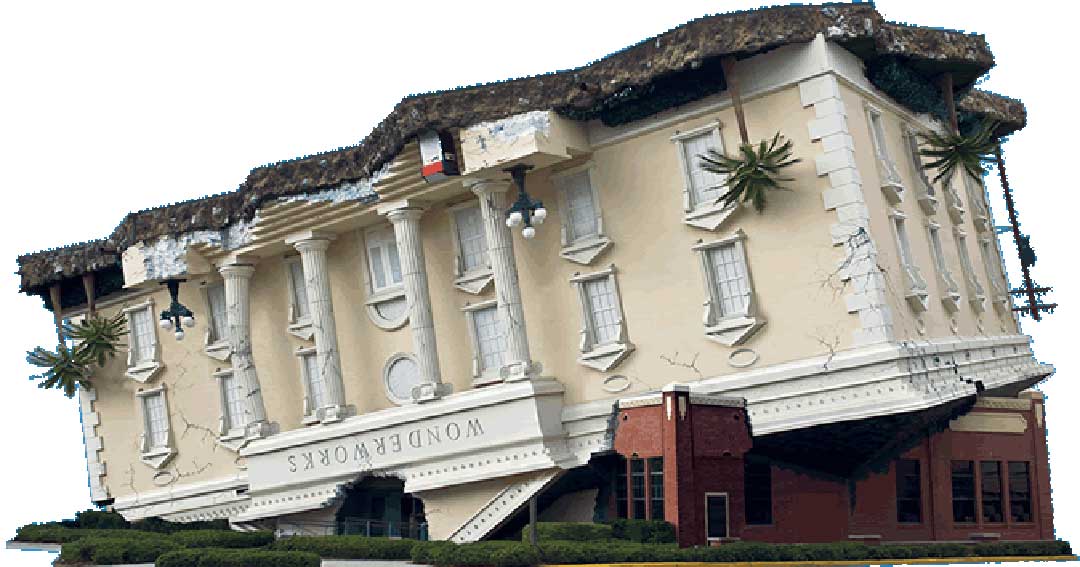 The up-side-down house
It's impossible to miss "the up-side-down house" on International Drive. The eye-catching building contains WonderWorks with interactive exhibits, simulators and much more exciting stuff. This is a family entertainment where you want to spend several hours – and yet it is impossible to experience everything.
Boggy Creek Airboat Rides
Boggy Creek Airboat Rides is a great way to see the Florida wilderness in the Orlando area. Visit an Indian village on a tour that is perfect for seeing alligators, turtles and an exotic bird life. Suggestion: Take a tour in the morning since it is early in the day that the alligators are most active.
Ripley's Believe It or Not
Ripley's Believe It or Not is a museum where you can see a large collection of strange things. Everything from stuffed animals with two heads to other strange and bizarre things that the founder, Robert Ripley, collected during his many expeditions around the world.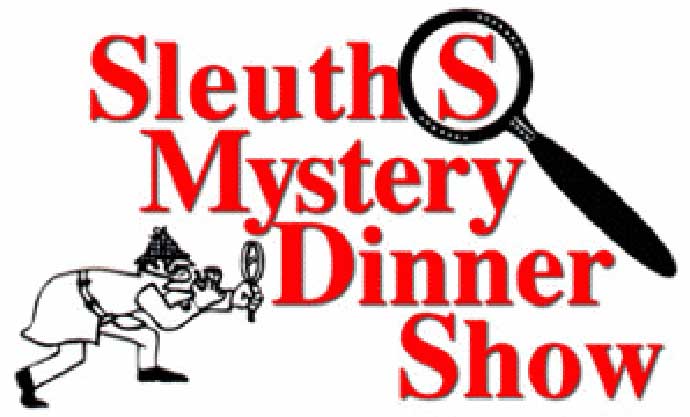 Sleuths Mystery Dinner Show
Adult-Sleuth's Mystery Dinner is central Florida's only "mystery show" running year round. You enter a world of mystery and intrigue. The audience is included in the show, dinner with dessert, unlimited with beer, wine and soft drinks.
If you are lucky, you can be selected to play a cameo role in the show!
Orlando Magic (NBA)
Orlando Magic, the city's basketball team, with their arena Amway Center in Downtown Orlando, has a season from October to April. Take the chance to see NBA basketball in real life, it's an experience (I promise).
What is served at the dinner shows?
As you have already noted, there are a number of dinner shows to choose from in Orlando. Above we have written about unlimited pizza and drinks at the Outta Control Magic Comedy Dinner Show.
According to the compilation of "Orlando Dinner Show Menus", the same goes for WonderWorks. What the other dinner shows serve is stated in the respective link.
Browse activities end excursions in Orlando, book from home!
Click on one of the activities, then you can chose a category to find more alternatives and add your preferred date.
Places to have fun in Orlando: cheap bus ride or shooting experience
When we go through the above range of about 100 activities, we find, for example, The Orlando Sightseeing Flex Pass, which includes discounts and tours.
The fact that the Icon Park area at The Wheel (formerly Orlando Eye) offers many new places to have fun in Orlando and has been gratefully received by visitors.
We think it is exciting that Sea World has chosen to have an extra attraction here in the form of Sea Life Aquarium, which in a different way than other attractions within the group shows life in the oceans. For example, Sea Life has a 360-degree tunnel, an experience that gives you the impression that you are in the middle of turtles, sharks and hundreds of other marine animal species.
Suggestion: Combine Sea Life with Madame Tussauds (see offer from GYG).
Hundreds of places to have fun in Orlando & central Florida
There are hundreds of places to have fun in Orlando and central Florida – the question is whether there may be 1,000 activities in this area…

In our continued compilation of activities and places to have fun in Orlando and surroundings, we see that it is possible to book Book Holy Land Experience and Crayola Experience (information further down the page).
When we talk about hundreds of places to have fun in Orlando and the rest of central Florida, the famous theme parks are of course the starting point. They have their own pages and we also have several other pages with tips about tickets.
The Holy Land Experience, a theme park park with Christian overtones, is as mocked (by non-believers) as loved (by religious groups).
In addition to many exhibits, the Holy Land Experience offers dramatic performances from the Bible. Not only the Jesus' crucifixion and resurrection, also a number of other celebrities from the new Testament are also on the cast.
A park more interesting than it may seem at first glance. Like a model of the city of Jerusalem, as it should have looked 2000 years ago, which is impressive for those who remember the lessons from Sunday school.
Miniature golf. We stopped counting at 20… You will find mini golf courses practically everywhere. Along International Drive alone, there are six locations on the short distance between the convention center and the old Wet 'n Wild area. Congo River, for example, has four facilities in Orlando.
Titanic – The Artifact Exhibition is an exhibition on International Drive that offers guided tours where you get knowledge about the shipwreck over 100 years ago.
A three-tonne section of the ship's hull is the second largest find found from the Titanic. The museum also offers a "gala dinner" on Fridays and Saturdays.
Swim with (or watch) manatees
A different adventure while in Orlando is swimming with (or just watching) manatees. These mammals are found in Florida all year round. In the sea as well as in rivers and other waterways. But you have the best chance of seeing them during the winter months because the animals move to warmer environments when the temperature in the Gulf of Mexico goes below 20 C.
Among the places to have fun in Orlando and our central Florida, this is the odd adventure to tell your friends!
The best place to experience manatees is to get to the area known as "The Manatee Capital of the World", it means Citrus County which is less than 100 miles west of Orlando.
Drive a NASCAR on your own, the editors best Florida adventure
The Richard Petty Driving Experience is for you who dream of a participating in a NASCAR race. From just being a passenger, with a pro at the wheel, to being on the track all on your own for an hour.
The attraction used to be in the Walt Disney World Resort area, but now you have to go to Daytona Beach. It's worth the trip (an hour) to drive on the world-famous race track.
The NASCAR ride is one of my best Florida adventures.
Do not expect to sit comfortably.
Do not expect power steering.
Expect – speed!
"The Rookie" is the most popular choice among the driving activities: After a driver meeting with the depot manager, training and instructions, you drive the NASCAR on your OWN eight minutes. Your lap times are clocked. Overtaking is allowed and you do not have to follow a leader car. Price for "The Rookie" from $ 320.
Dinosaur World shows life-size dinosaurs along footpaths in an ancient oak forest that provides nice shade.
The park is owned by a Swedish family that has a similar attraction in Texas. The park in Plant City is considered the world's largest park dedicated to dinosaurs. There are interactive exhibitions and playgrounds with slides and swings, all with a dino theme of course.
The Orlando Watersports Complex, which is a recently opened water park near Orlando International Airport, is said to be central Florida's first water park where activities take place on inflatable blocks or mattresses.
The inspiration comes from Lego blocks – you can jump, run, glide or hover over interconnected obstacles, paths and slides. Among the challenges: "XXL climbing tower", "balance beam", "monkey bars", "rodeo slide".
The resort offers from 50-minute adventures to full-day activities for the whole family. Children must have reached the age of six and be able to swim.

Tourism history, orange grove, skeletons from animals, fly a plane
Winter Park north of Orlando really represents "Old Orlando" because that's where tourism started in this part of Florida.
Businessmen from the northern states of the United States made the city a holiday idyll as early as during the 19th century, at the same time as the small town began to grow thanks to the construction of a railway to the area. Nowadays, the visitor should focus on the older parts of the city, with its winding cobbled streets.
Winter Park is known for having several music and art festivals.
Showcase of Citrus. We are in North America's absolute orange center (although we see fewer groves nowadays compared to our first visits to Florida in the 70's).
Of the many orange activities, we choose the Showcase of Citrus, located south of the famous Citrus Tower in Clermont.
Previously, from the tower, you could enjoy views of seemingly endless orange groves, now you see more homes than orange trees … Still a vintage feeling, very much Old Florida.
Showcase of Citrus is much more than just self-picking the fruits, take the chance to visit the plantations and you can take a closer look at over 50 different varieties of citrus fruits. The attraction also children's have activities and offer wine tasting.
Skeletons. A fairly new (and really odd) feature among the places to have fun in Orlando and one of the new activities at Icon park/The Wheel. The Skeletons Museum of Esteology is the full name of this family-owned attraction (there is a similar one in Oklahoma). The visitor is invited to over 40 exhibitions with hundreds of animal skeletons.
Warbird Adventures is an activity built around The Kissimmee Air Museum, which is dedicated to classic World War II aircraft.
At Warbird Adventures you can experience a flight with an old fighter jet. The activities are tailored according to the participants' wishes, from acrobatic adventures to a calm journey where you get the chance to test the levers together with the pilot. Plus a range of other special offers.
Bok Tower Gardens was founded by Edward W Bok (a Dutch immigrant) who came to the United States as a six-year-old and became a prominent and award-winning publicist and known as a peace activist and environmentalist.
Bok spent his free time in Lake Wales and fell in love with nature, especially The Iron Mountain, which is one of the highest points on the Florida Peninsula (300 feet above sea level).
Bok Tower Gardens is his thanks to the United States for the opportunities the new country provided him.
He wanted the park to "touch the soul with its beauty and tranquility".
The vision was initially a bird park, but developed to also include music in the form of the huge carillon in "The Singing Tower" at the top of the hill. Many claim that the surrounding gardens are Florida's most beautiful park.
Så hittar du till Walt Disneys drömstad Celebration
Celebration was Walt Disney's idea of the perfect living environment that was supposed to become part of the Epcot theme park.
Instead, his project resulted in the suburb Celebration, founded in the mid-90s. It is so orderly, and surrounded by rules, that it feels overly pedantic.
Despite the fact that the number of inhabitants is relatively small, there is a wide range of activities.
The location is southwest of Kissimmee, near the southern entrance to Disney World. Worth a detour on the way home from the park area, although I do not consider Celebration to be one of the major places to have fun in Orlando.
Revolution Off Road. Regardless of dry, dusty or wet conditions – be prepared to get really dirty in 4-wheel drive vehicles specially made for driving in mud and water.
Various programs and routes in Clermont (50 kilometers west of International Drive).
You must be 16 years old for the basic program and 18 years old (with a driver's license) to drive an 8-wheeled amphibious vehicle. Passengers can be younger and The Myakka Experience is a family adventure.
Madame Tussauds – we remember when the Orlando version of this well-known museum started. The Facebook page for Madame Tussaud reported on all the new celebrities, which often meant that the original also came to visit to see how the wax dock artists managed to imitate her/him. Mixed ratings from visitors, but the museum gets extra points for visitors getting really close to the wax dolls, i.e. a location for many selfies.
The Dr. Phillips Center for the Performing Arts is located in Downtown Orlando.
Together with the neighboring Bob Carr Theater, the Dr. Phillips Center has four theater stages. Lots of music – everything from opera and musicals to pop and rock, and something every day of the week.
Florida had (and still has) real cowboys, see them at the rodeo
Rodeo in Kissimmee. Cowboys in Florida are called "crackers". According to the experts, these were (and still are) more real cowboys than the ones we got to know in the Wild West. Florida has always been (and still is) a large livestock state.
Rodeos can be found throughout the state throughout the year.
Westgate River Ranch & Rodeo, located south of Kissimmee, has a rodeo every Saturday, plus a variety of nature activities throughout the week. Here you check in and live like a cowboy!
Also a rodeo night with show and dinner can be booked. This is a full day activity with transportation from Orlando, Kissimmee, Disney World/Lake Buena Vista.
The area's major annual rodeo is the Silver Spurs Rodeo in Kissimmee in June.
Chocolate Kingdom offer an interactive tour that explains the process from bean to chocolate bar. During 45 minutes you can experience Cacao Tree Greenhouse, a chocolate museum, a river (!) of chocolate, see antique chocolate machines and finally design your own favorite product.
A unique experience in two locations in Orlando: International Drive and Old Town, Kissimmee.
At Escapology, it is important to try to get out of a locked room by using the brain cells. You have an hour to find the clues and solve the puzzle. Different scenarios, some taken from reality (example: the Cuba crisis, helping President John F Kennedy infiltrate Fidel Castro's palace). Escapology is located on the south side of International Drive and also have several other locations in Florida.
iFly is indoor skydiving on International Drive (near Pointe Orlando), a great experience at one of the best places to have fun in Orlando. You are not using is a parachute and it is not about jumping – just floating and flying weightless in the air. For iFly (unlike much else), an appointment is recommended.
Andretti Indor Carting. A large game complex with advanced go-kart driving as the main draw. In addition, a large selection of games of all kinds.
Located a bit "off", on Universal blvd just north of Orlando's Convention Center.
Crayola Experience. While parents shop (or get lost) at the huge Florida Mall, the Crayola Experience becomes the perfect pastime for kids.
An activity a bit in the shadow of Orlando's more famous pleasures. This is a fun family activity. So when mom has finished shopping, she will then be drawn into the children's interactive, creative and colorful world.
Among Orlando's activities, this is by far the most colorful pleasure!
PETER SUNESON