Maps and guide to 17 centers for outlet shopping in Florida – just to follow in our footsteps!
Low-price shopping is reason enough for a Florida vacation.
Travel to Florida with empty suitcases, and make sure to have enough space in the trunk of the rental car for your luggage.
Look for bargain prices, you will find them everywhere.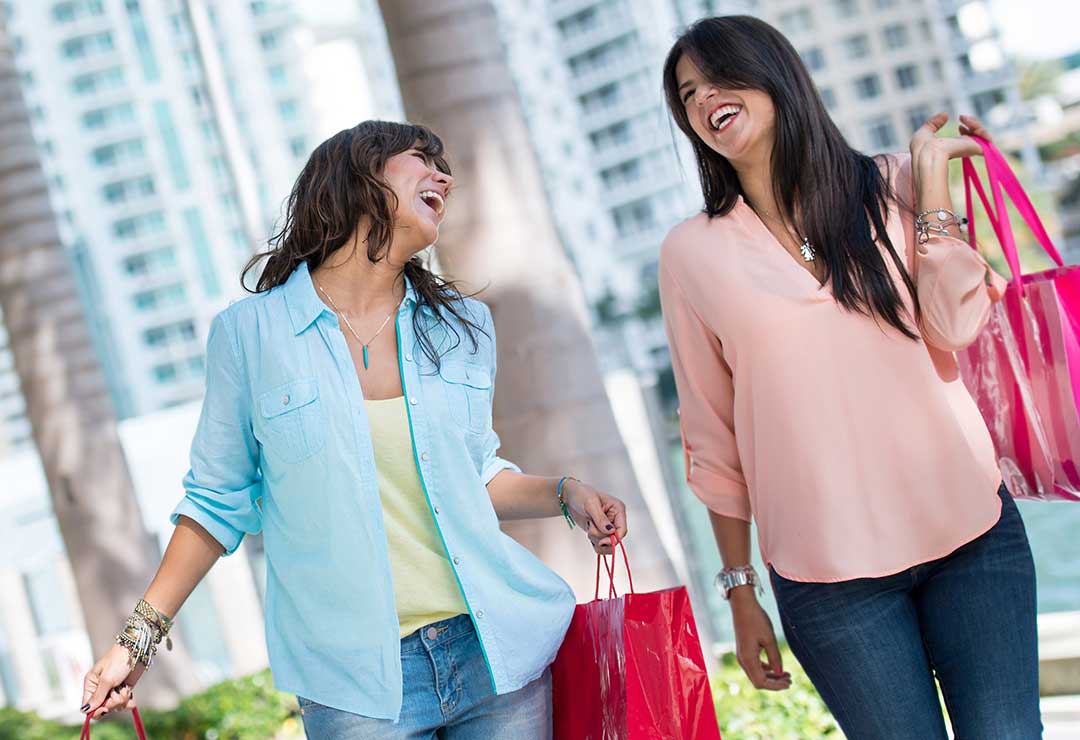 What characterises an outlet mall is that it consists of brand stores selling excess and odd items.
There may be minor defects, but usually the goods are flawless.
Outlet malls are located outside the cities in order not to compete directly with ordinary stores.
You can do a lot of good shopping here. Branded goods at very low prices, ranging from jeans to china.
Often you pay 50 percent, or less, of regular prices.
Lots of shops and restaurants. Located next door to Ikea and the airport, and not to be confused with Miami International Mall. Good range of shops, but the prices and merchandise are better at Sawgrass Mills.
Florida Key Outlet Center
Not as big as many other outlets in Florida. But as a part of Premium Outlets, a good range is guaranteed. We think Florida Key Outlet Center in Florida City is excellent for those on the way to Florida Keys/Key West.
Almost synonymous with a Fort Lauderdale holiday. Few visitors miss a visit here.
Sawgrass Mills is located in Sunrise (a suburb west of Fort Lauderdale) with neighbors like Ikea and the BB & T arena (home to the Florida Panthers).
It is the US's seventh largest shopping center, and the biggest one in a single building – do not get lost! (In Florida, only the Florida Mall in Orlando is bigger. Florida Mall, however, is not an outlet center.)
If you do not stay in Fort Lauderdale and are looking for an overnight stay next to Sawgrass Mills, we recommend the La Quinta Hotel.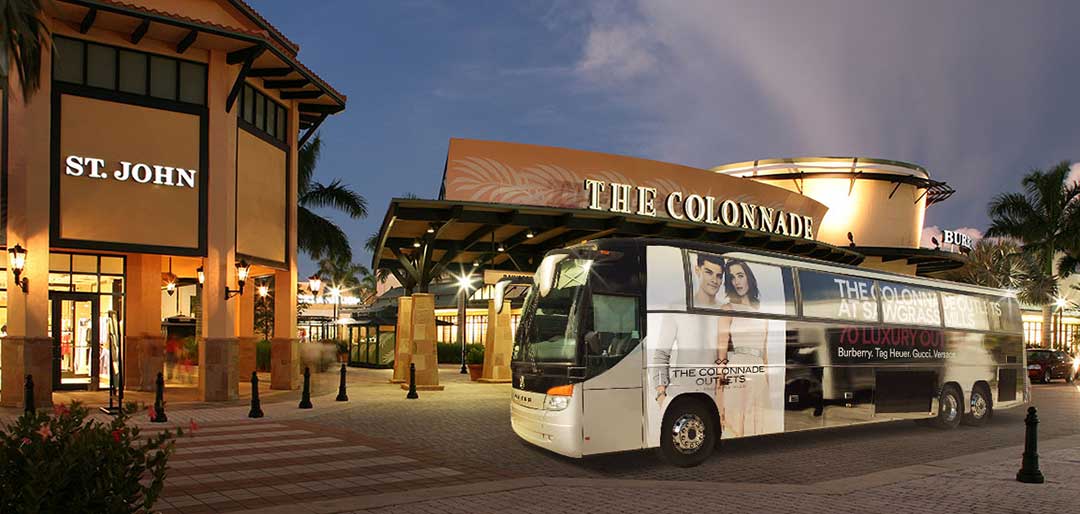 Outlet shopping with bus from the beaches
If you do not want to drive to Sunrise yourself or have choosen a Lauderdale vacation without a car, there is a shuttle bus to Sawgrass Mills. This also applies if you chose to live in Miami.
The Sawgrass Mills Shuttle stops at the following locations: Aventura, Miami, Bal Harbor, Miami Beach, Downtown Miami, South Beach, Fort Lauderdale, Sunny Isles, Hallandale, Surfside.
Price for round trip from Miami: $ 30, from Fort Lauderdale $ 25.
You can pay on the bus, in cash, with Visa, MasterCard or American Express travel checks. You can also pay online: PayPal, Visa, MasterCard, American Express.
Reservation: +1 (954) 858-1039 or toll free +1 (844) I-SHOP-SM (+1 (844) 474-6776) or via the bus company's website.
The larger of Fort Myers two outlets.
Easy to find adjacent to Interstate 75, next to the Germain Arena.
The "small" outlet in Fort Myers (formerly Tanger Outlets), belonging to an American chain. Around 40 shops near both Fort Myers Beach and Sanibel.
Without this big outlet, Ellenton would be nothing but a very small dot on the map. You go here to shop cheap, if you are staying in Sarasota, Bradenton, Tampa or Clearwater Beach. The same range as other Premium outlets, such as the one in nearby Orlando. Of all the outlets in Florida, this chain is one of the absolute best.
Since 2015 there is a Premium Outlets in Tampa, whose residents previously traveled to Ellenton or Orlando for low-priced outlet shopping. Located in Land O 'Lakes, the distance is the same as for Ellenton for those staying in Clearwater Beach. Take I 275 to avoid SR 568 which is a fully automated toll road.
Orlando International Premium Outlets
At least as many shops as at the Vineland outlet a little further south. Close to the Universal hotels and International Drive hotels.
Lake Buena Vista
Factory Stores
A good range at a relatively small outlet. Located fairly close to the Disney parks but the address is rather Kissimmee than Lake Buena Vista.
Orlando Vineland Premium Outlets
Another favorite, partly due to the location near Walt Disney World Resort. Wide range, as with all Premium Outlets. Nice walk between over 100 shops.
Another Premium Outlet, but only about 40 stores, located next door to its cousin, which we present above.
St Augustine Premium Outlets
The reason this is another personal favorite for outlet shopping is due to the fact that visits have been plenty and I know exactly which two (possibly three) stores I am heading for.
Only the highway separates this outlet from the competitor/neighbor.
Here you find H&M, amongst others.
6060 Collier Blvd, Naples
1751 Palm Beach Lakes Blvd, West Palm Beach
1824 94th Drive, Vero Beach
10562 Emerald Coast Parkway, Destin
Hundreds of Florida activities – excursions, sports, nightlife – book here!
Please click on an activity and get more alternatives.