Key West ban cruise ships after a referendum.
Three different decisions as a result of the positive environmental effects noted during the time without cruises due to Covid-19.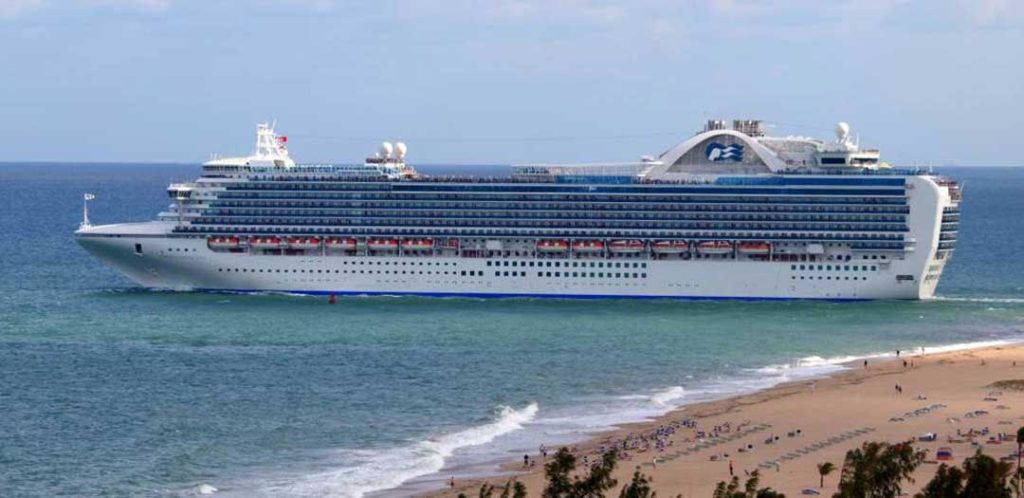 The overwhelming majority of residents to significantly limit the shipping companies' ability to call at the port of Key West will greatly affect the operation of cruise ships in the Caribbean archipelago.
The fact that Key West ban cruise ships (or rather, most of them) origins from a grassroots initiative that won support from the locals, the official institutions and even the business owners.
The enormous ships have an impact on infrastructure and the delicate ecosystem in Florida Keys. Cruise ships were banned when Covid-19 struck and this gave the environment time to recover – and the residents in Monroe county (i.e. Florida Keys and Key West) time för reflection.
The initiators, who formed a committee, express a wish "to balance the limited economic benefits of cruise ships against the larger public health, environmental, and economic interests of Key West citizens", several Florida news media write.
What does the decision mean that Key West ban cruise ships?
Three decisions have been made since the referendum:
Prohibition of cruise ships carrying more than 1,300 passengers.
The maximum number of visitors from cruise ships per day in Key West is 1,500 people.
Docking priority for cruise lines with the best environmental and health statistics. (The decision that received the most support from the residents.)
According to a recent report pollutants from 400 cruise ships, that visit Florida Keys annually, cause "chronic water-quality issues and kill coral and creatures like lobster and conch". This threatens the local fishing industry that supports 8 000 jobs.
The report also describes the limited economic benefit large cruise ships have for Florida Keys: While cruise ship passengers make up 50 per cent of Key West visitors, they only contribute with eight per cent of all visitor spending (in numbers an average of $32 per passenger, while other visitors spend an average of $550).
What about the future for Caribbean cruises?
40 of the 50 vessels that docked in Key West in 2019 will be prohibited from visiting again, Miami Herald writes. Among them ships from Norwegian Cruise Line, Royal Caribbean, Disney Cruise Line and Carnival Cruise Line.
The measures could face legal challenges as cruise lines seek a compromise and hope to "open dialogue" with Key West.
PETER SUNESON
READ MORE: South Beach – what you make of it!
Hundreds of Florida activities – excursions, sports, nightlife – book here!
Please click on an activity and get more alternatives.