How to tip (and more information) about restaurants in Florida where there are lots of family restaurants, often restaurant chains. If you have visited once, you know what to expect next time.
Do not try to dodge the tips, we explain how to tip.

The most well-known family restaurants in Florida
Many family restaurants do not serve alcohol. Not even light beer.
At these restaurants, you often pay the bill at the checkout, which is located near the exit.
A measure of a good family restaurant is that you can have lunch for $ 7- 10 per dish and dinner from $ 10 and up.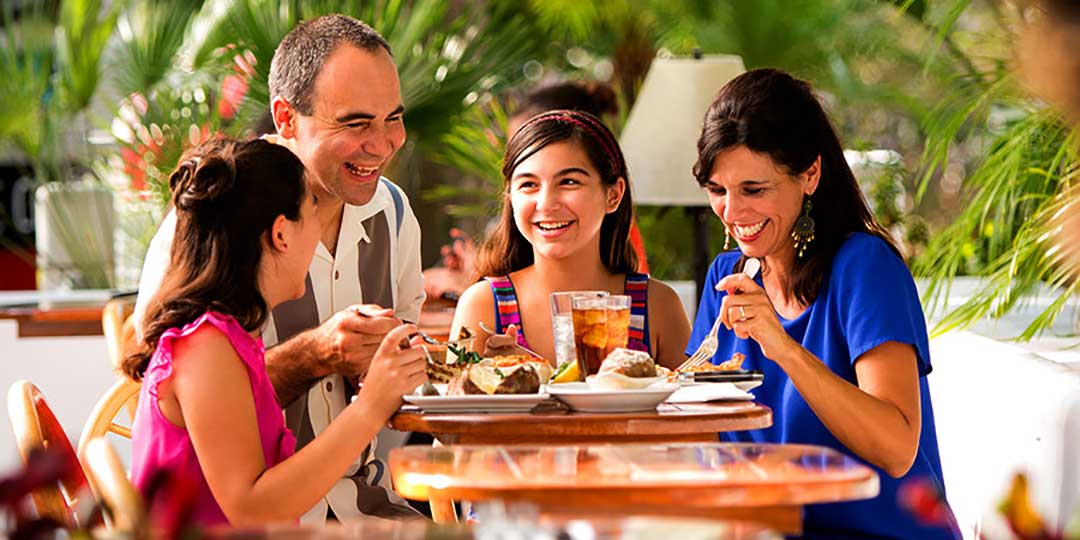 Examples of well-known family restaurants:
Perkins
Cracker Barrel (recommended for good home cooking)
Denny's (breakfast/lunch, egg & bacon type)
Wendy's (fast food)
IHOP (International House of Pancakes, breakfast/lunch)
Popular restaurants that serve alcohol:
These restaurants are a bit more expensive but are still considered "budget".
TGI Friday's
Applebee's
Chillies
Outback
Olive Garden (Italian)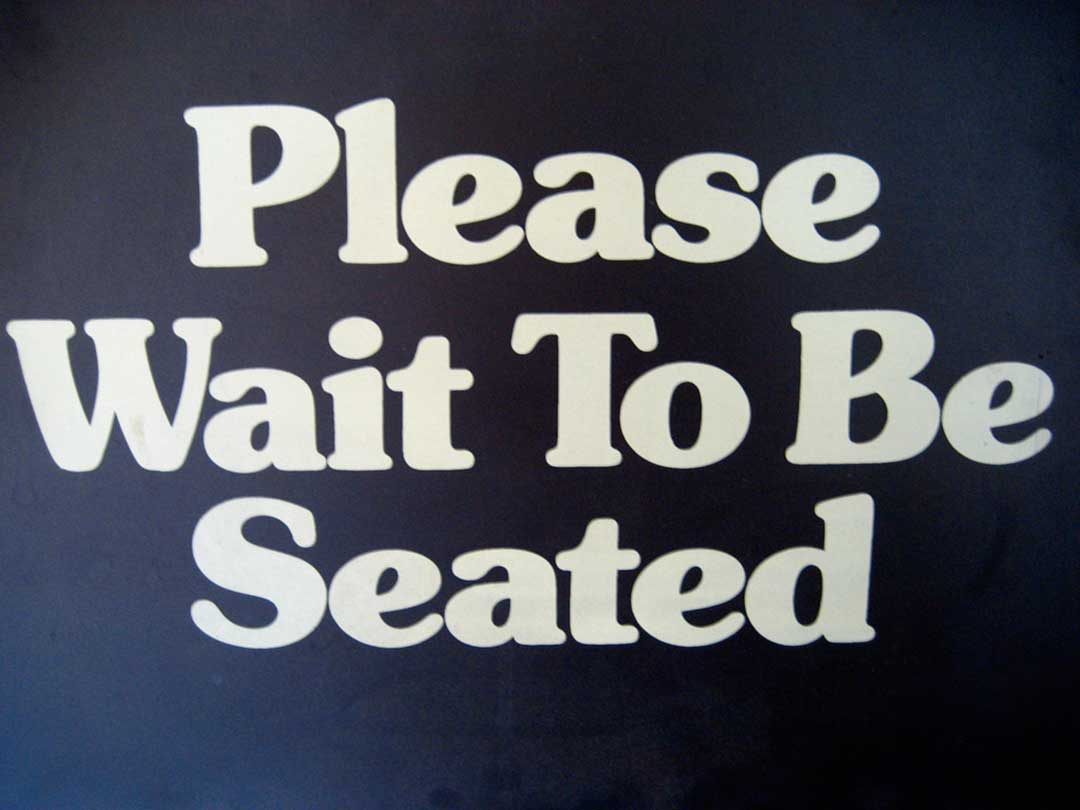 "Please wait to be seated"
In most restaurants it is often a rule that the hostess or host escorts the guest to the table.
When you enter the restaurant there is often a sign indicating whether you will be escorted to the table or if you can choose a table yourself. The signs are easy to understand and can read: "Wait to be seated" or "Seat yourself".
It often happens that you are assigned a table that you do not like and then it is just to mention this to ste staff. This is the restaurants way to "sell" a less popular table to somebody who does not dare to ask for a better alternative. Do not be shy, say no!
READ MORE: How to save money on a rental car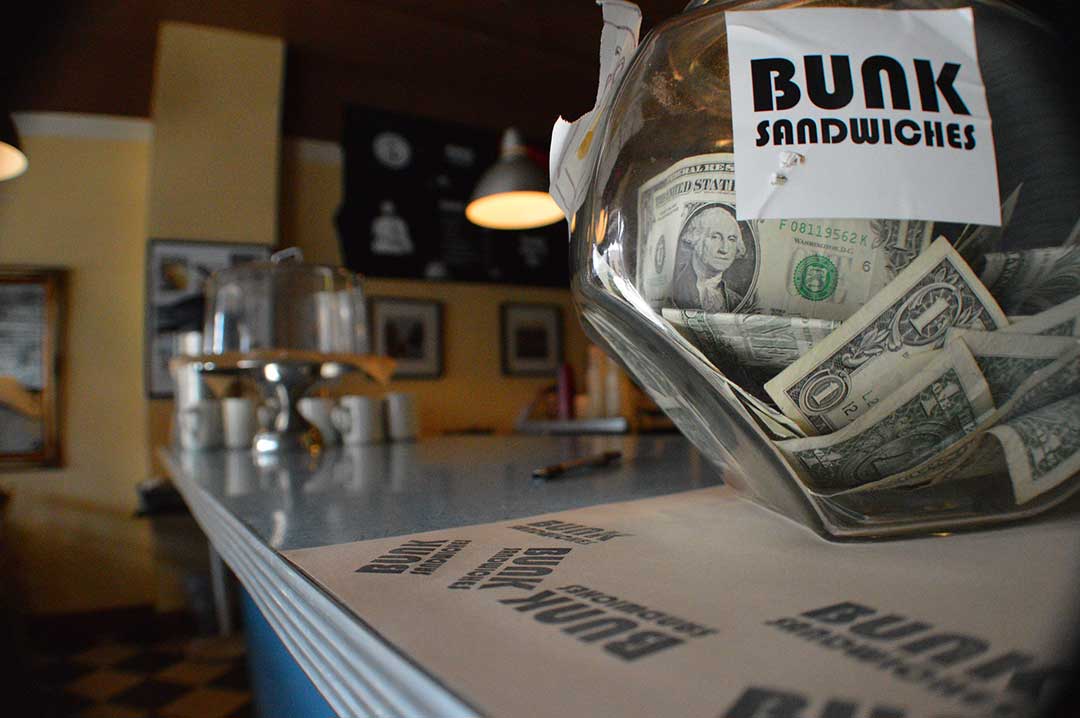 How to tip at restaurants: ALWAYS!
How to tip in restaurants (and elsewhere) is very different in the United States than in Europe.
In the US you give tips to:
Waiters and waitresses (18% – 20%)
Valet parking staff ($ 2 – $ 3)
Taxi drivers (15% – 20%)
Hotel maid service ($ 1- $ 2/night)
Hotel porter (minimum $ 1 per luggage)
Hairdressers (10% – 20%)
Previously at least 15% was how to tip in restaurants, which made it easy because it was just doubling the local tax to get it right. Nowadays, 20% is considered the minimum.
… but beware of the bill!
Waitresses and waiters work for a very small hourly wage. It is usually below the minimum wage due to the fact that the tipping system works very well in the US. Everybody who visits restaurants and bars is fully aware of this and knows how to tip.
A little warning though:
In tourist resorts, the tip is often put on the bill without the waiter or waitress mentioning it. Always look at the bill to check if the tip is applied. Maybe they expect a "double" from the tourist. (This is common in Miami Beach, for example.)
In some places, the bill states how much different percentages correspond in dollars and cents. NOTE! The tips you leave should be calculated on the sum before tax (tax).
Non-smoking in bars and restaurants
All Florida restaurants and bars are non-smoking.
If there is outdoor dining, smoking is sometimes allowed on certain parts of the outdoor dining.
GUNNAR HEDQWIST
Gunnar Hedqwist is this site's owner and CEO. He has traveled all over the world during a lifetime. The number of flights, rental cars and hotel nights cannot be counted. Mr Hedqwist also has many years of experience as a hotel owner in Florida and is active as owner of a tourist attraction.
Hundreds of Florida activities – excursions, sports, nightlife – book here!
Please click on an activity and get more alternatives.