Five important insurances for free for your rental car.
The basic offer (included in the reservation through Rentalcars) is sufficient and includes the essential liability insurance (Supplemental Liability Insurance, SLI).
To emphasize the above we present information about these five important rental car insurances directly from our car rental broker.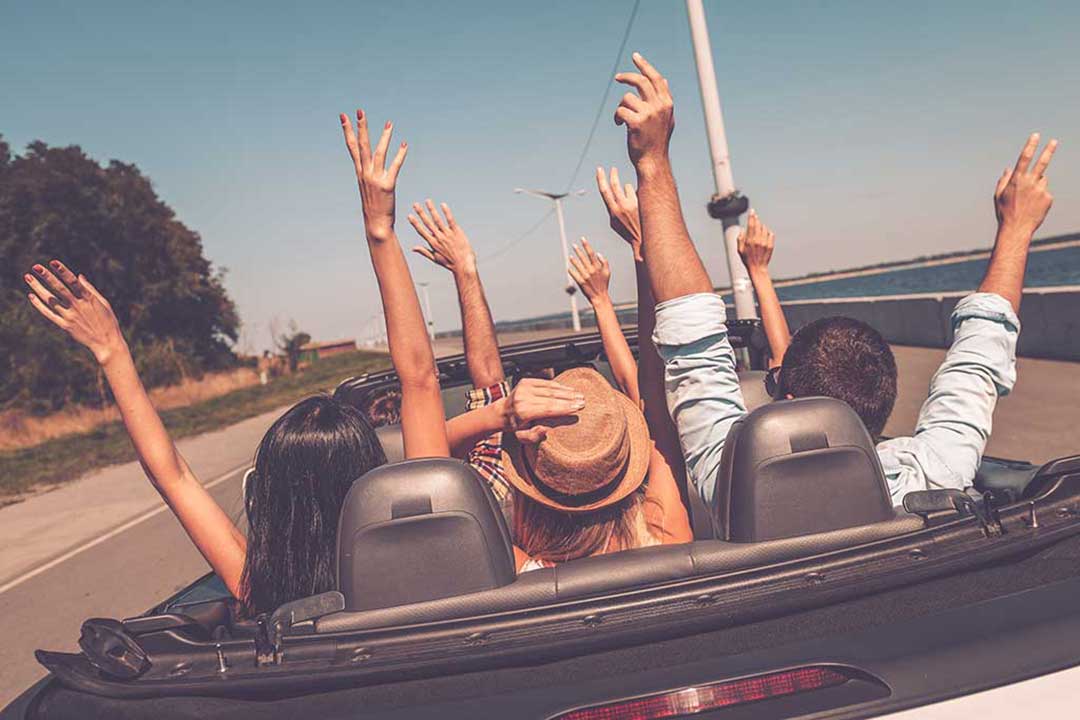 Five important insurances for free:
The most common questions from our readers about renting a car in Florida are not about car model, car size or car rental company.
What our readers ask most about are supplementary agreements, which makes the car rental more expensive. This is no wonder, because the car hire agencies try to make the most money possible by selling something extra. We take pride in presenting correct information about rental car insurances.
You get the following five important insurances for free, they are included in the rental price when hiring a car via Rentalcars:
Collision Damage Waiver
CDW (Collision Damage Waiver) is a type of cover for hire cars. It limits the driver's liability if the rental car is damaged. This means that the hire car company will not charge you the whole cost if the car gets damaged while you have it. There is almost always an excess, which means you will pay the first part of any repair costs. (CDW is sometimes called LDW, "loss damage waiver".
Third Party Liability
Third party liability (TPL) covers the driver's liability for damage to property, however, this excludes the car itself. It also covers damage to other persons, whether in the rental car or not, subject to the terms of the lease.
Theft
TP limits the driver's liability for costs arising from theft of the rental car – or damage arising from theft or theft attempts – to a "deductible" amount, subject to the terms of the lease. Theft protection does not cover personal belongings, but this may be covered by the driver's own travel or home insurance.
Third party supplemental insurance
SLI protects the driver against third party claims for personal injury or property damage resulting from an accident, subject to the terms of the lease. This protection applies to all drivers who are authorized to drive the rental car.
Protection for uninsured drivers
UMP protects the driver's liability for costs arising from an accident involving an uninsured driver, subject to the terms of the lease. This protection applies to all drivers who are authorized to drive the rental car.
Charges that are always included with Rentalcars
When you rent a car through Rentalcars – the following fees are included:
• Airport fee
• Homeland Security fee
• Local taxes
• Premium ticket fee
• Unlimited miles.
(Some car companies also include the first fuel tank, and you do not have to pay for extra drivers if they are over 25 years old.)
Costs – which you are responsible for, i.e. what
your agreement with Rentalcars does not include:
Cleaning fee. Regardless of your rental agreement, you will need to pay a cleaning fee if the car needs more than a standard cleaning to be in the same condition as before hiring, except for wear.
Cost of driving. A fee for young drivers will apply to customers between the ages of 21 and 24 – US $ 27.00 per day, excluding taxes.
Other: Customers are also responsible for all toll costs, speeding fines, parking fines and other traffic fines – and all associated administration fees.
Note that fees could be paid either up-front (to Rentalcars) or locally with the rental company.
Rental car insurances also from credit card
Is it recommended to add more insurances than what is included in the car hire?
Note that we are describing above the rental car insurances as important and we consciously avoid the word necessary because how to insure is a highly individual question – it applies to a rental car in Florida as well as the dog, the cat, the summer cottage or healthcare back home.
Important to remember: All credit cards, as well as debit cards, have different forms of extra protection in case of an accident.
If you consider extra rental insurances, study the Full Protection Cover offer rather than negotiate with the local agency.
The Help Center at Rentalcars has more answers to several questions.
PETER SUNESON
READ MORE: Maps and guide to 17 outlet centers all over Florida
Hundreds of Florida activities – excursions, sports, nightlife – book here!
Please click on an activity and get more alternatives.