Drive-in movies in Florida – it's hard to find any more nostalgic 50's memory.
Seven outdoor cinemas remain: in Lakeland, Dade City, Ruskin, Tampa, Ocala, Fort Lauderdale and Palm Springs.
Make a time travel and find 50's nostalgia – romance or family outing – with the help of our links and information.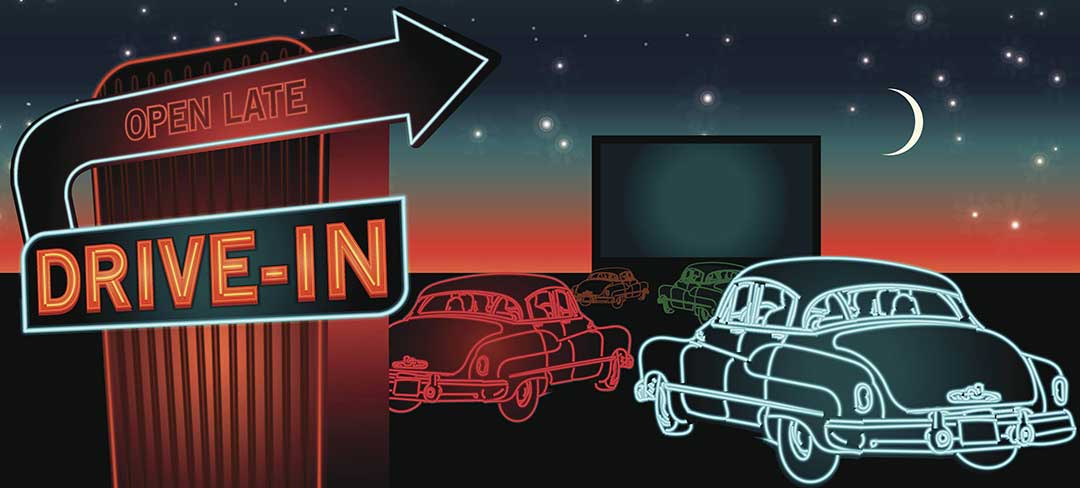 Drive-in movies in Florida – nostalgia for a few dollars
We live in an age when popular movies are streamed on computers, tablets and phones. So it's really quite remarkable that the concept of drive-in movies at all remains.
There were thousands in the United States once upon a time. And still a few hundreds are operating. Seven of them in Florida.
Take the chance to make a time travel. A cheap pleasure as well: Five to seven dollars and then you can get two movies for free!
Note that relatively many of the drive-in movies in Florida collaborate with flea markets or similar businesses.
PETER SUNESON
Silver Moon Drive-In Theater
4100 New Tampa Highway
Silver Moon Drive-In Theater in Lakeland (Polk County) recently celebrated their 70 year anniversary. The movie theater was at the premiere named "Florida's newest most modern outdoor theatre". Silver Moon Drive-In Theater is close to Orlando and so popular you should arrive early.
Joy-Lan
16414 U.S. Highway 301
Joy-Lan Drive-In has the same owner as Silver Moon. Movie time here five days a week, an activity that has survived despite both a devastating fire and extensive storm damage. Less than an hour north of Tampa, one hour from Disney World.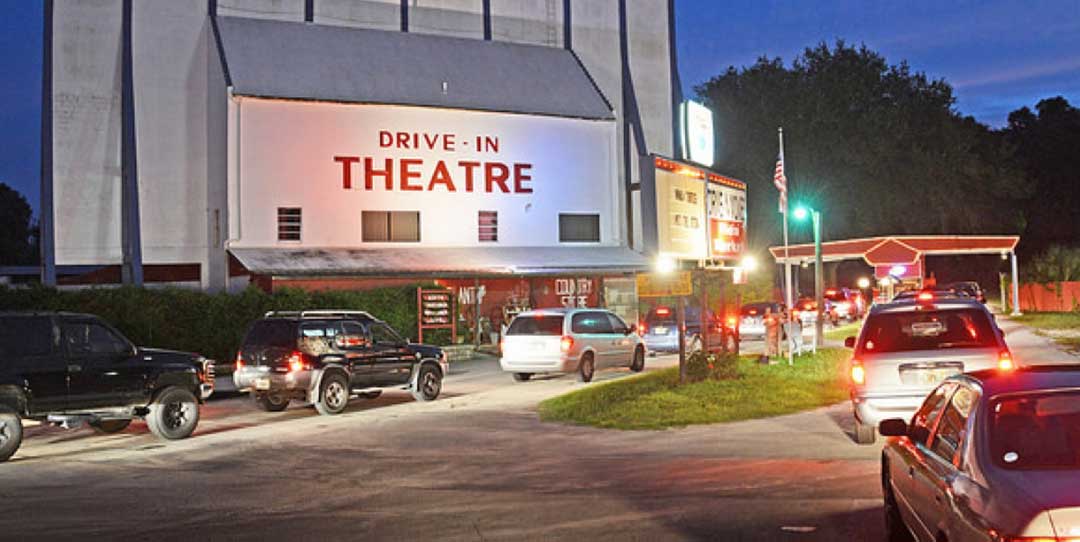 Ruskin Family Drive-In Theater
5011 N. U.S. Highway 41, Ruskin
Open seven days a week at family friendly Ruskin Family Drive-In Theater, which is located north of Sarasota. The theater is run the same way as when it opened in 1952. The hamburgers and the hot dogs and other snacks are supposed to be of high quality.
Fun-Lan
2302 E. Hillsborough Avenue, Tampa
Fun-Lan Drive-In är ytterligare en drive-in movie i Hillsborough County. Denna har tre biodukar och precis som på på övriga platser rekommenderas att man tar med en solstol så man kan sitta bekvämt utanför bilen. Ligger halvvägs mellan Tampa centrum och Busch Gardens.

Ocala Drive-In Theater
4850 S. Pine Ave., Ocala
Ocala Drive-In Theater has been forced to close twice, 2003 och 2011. But the theater is still alive and open secen days a week. Ocala is northwards, which means boiled peanuts (typical for The South) is served as snacks in this welcoming theater. An excursion here is a great opportunity to see a different part of Florida.
Florida Swap Shop & Drive-In Theater
3291 W. Sunrise Blvd., Fort Lauderdale
Florida Swap Shop & Drive-In Theater, earlier known as Thunderbird. This is one of the world's largest drive-in movies and shares its space with a huge flea market (over 2,000 vendors), a Ferrari museum, food stalls, a farmers market, entertainment and other attractions. Just miles from Fort Lauderdale Beach.
Lake Worth Drive-in and Swap Shop
3438 Lake Worth Road, Palm Springs
Lake Worth Drive-In and Swap Shop is quite centrally located a few miles south of West Palm Beach. This drive-in movie which opened as late as 1963.
Hundreds of Florida activities – excursions, sports, nightlife – book here!
Please click on an activity and get more alternatives.