Credit card or cash in Florida – how it works.
To a large extent, "cash is king" still applies. But also that "the credit card is king".
A combination of cards and cash is the best.
To get a really professional advice of what is best in terms of exchange rate, we have enlisted the help of our US bank to give you the best tips on how your finances should be handled during a Florida holiday.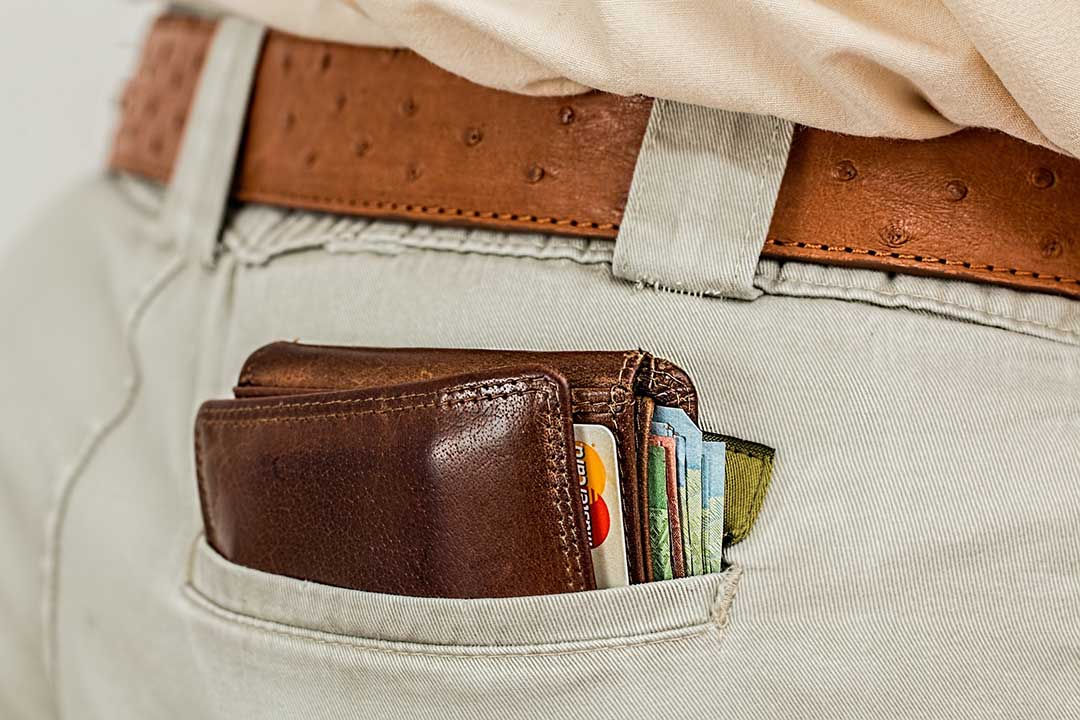 Credit card or cash in Florida: Not always as "cash is king"
Credit card or cash in Florida – that's the question.
It would be to exaggerate to write that we get many questions about the dollar exchange rate. But it is sometimes reason for a deep dive into the subject.
Summary: Pay as much as possible with a debit or credit card.
During our time in the United States, almost a lifetime, we have seen a dollar exchange rate that has been at every conceivable – and unimaginable – level. From bottom level to a rate higher than what we see today (October 2020).
Expensive US dollars make some hesitate before a US trip. Do not!
It is important to remember that Florida is generally cheap, this applies to everything from shopping to restaurant visits.
Card payment: Visa and Mastercard are always the secure cards. American Express is doing well at the "better places". Gas stations usually take them, as do the big department stores. Small motels and smaller restaurants rarely take Amex.
A debit card (a bank card without credit) is equivalent is in the USA also called a "bank card" or "check card".
Credit cards are generally much more common in the United States than in Europe.
As a visitor to the US, it is good (but not absolutely necessary whatever is said) to use one as a deposit with the car rental company. The reason is simple: Via a credit card company, the car rental company knows that they always get paid while they can not know how much is in my bank account.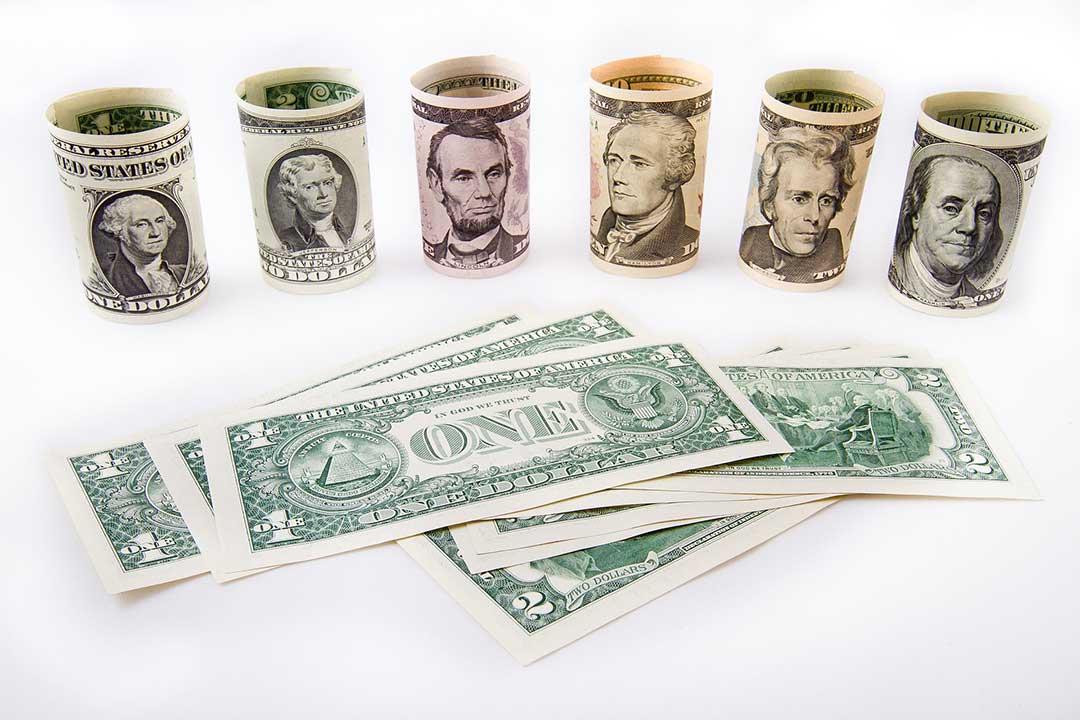 Banknotes and coins in the US
The banknotes: Get to know the different dollar banknotes. They look the same, only the number and the "old man" (the president) differ.
Be prepared that you will sometimes have a lot of 1-dollar banknotes and the next time you check your wallet, it is precisely these that are missing …
A mix of 1-, 5-, 10- and 20-dollar bills feels best.
The United States feels a bit old-fashioned that still sticks to banknotes in smaller denominations.
The editor has a highly personal theory: It's about the tips.
For which waitress, hotel porter or other service person can weigh the pockets with coins?
And thus over to the coins: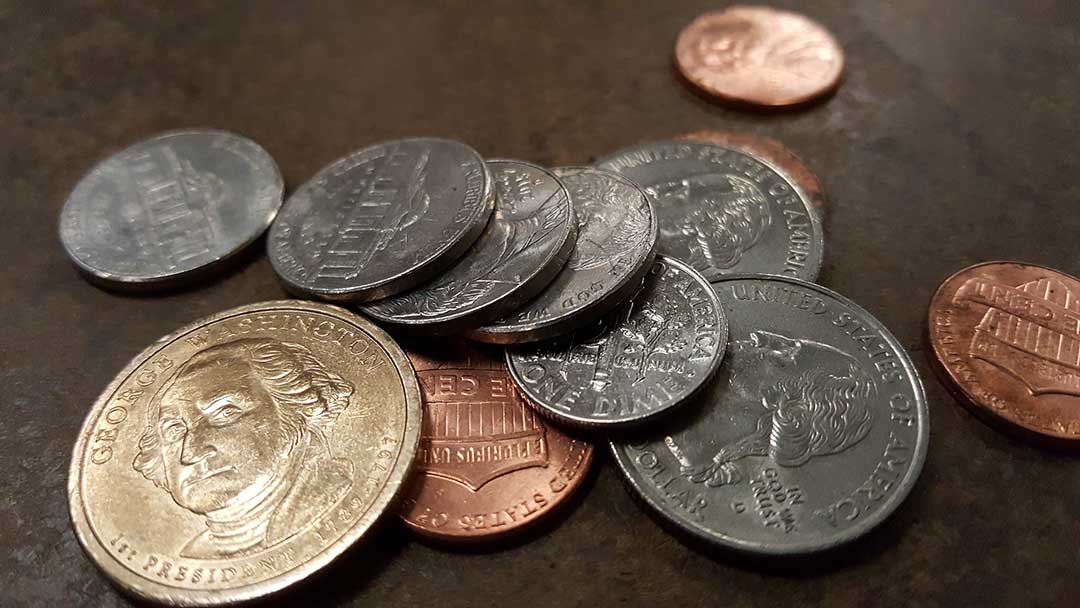 The coins: You rarely see the 1-dollar coins, but they are on the rise, for example in vending machines for bus and metro cards in the big cities.
Otherwise, it's about
Penny (one cent)
Nickel (5 cents)
Dime (10 cents)
Quarter (25 cents)
Half dollar (50 cents)
Pennies can seem like rubbish. But they are needed. The reason is that local tax always is added, which results in uneven amounts. So be prepared to collect a whole pile of small brown coins.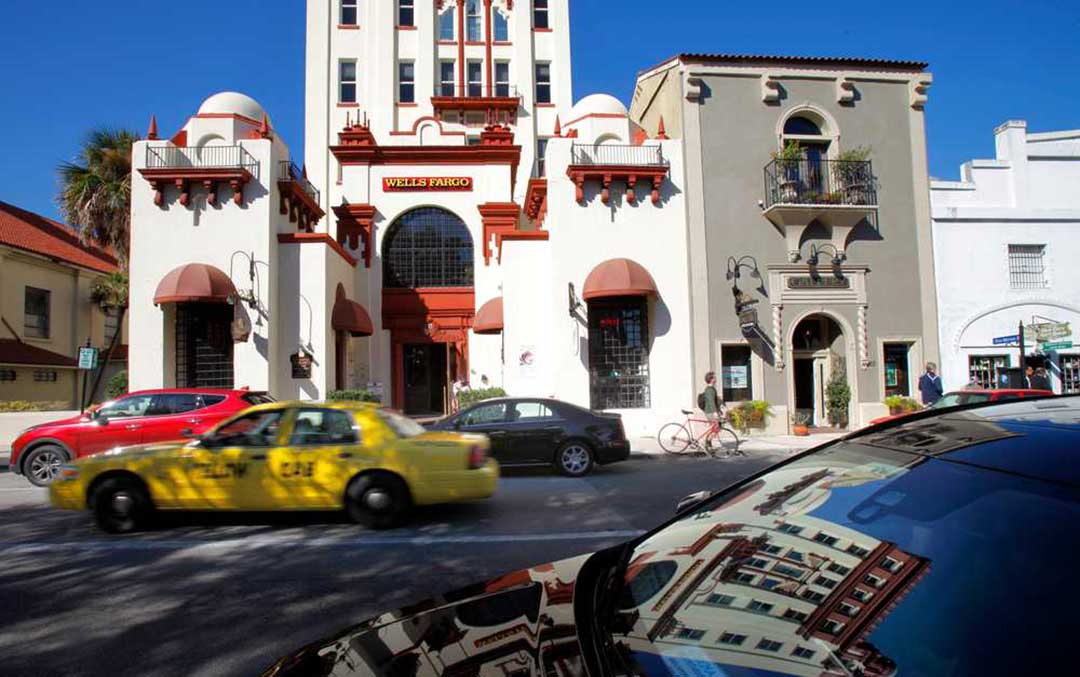 Our bank's expert: How to get the most for your money in Florida
Questions we have received about where/how to best rate from a foreign currency to US dollars:
What's best to regarding cash money when the dollar seems to be on the rise? To buy dollars in at the bank in Europe before departure, or to simply withdraw at ATM's in the US? How would you have thought?
The simple answer from the editor regarding credit card or cash in Florida:
Change at home, use your cards, and be prepared to withdraw more cash in Florida when needed.
But our CEO is more financially minded. So Gunnar Hedqwist went straight across the street to the bank where Florida.nu has its account, to ask an expert. Mr Hedqwist came back with better information and reports these together with his own experiences:
Using a credit card from another country to withdraw cash is unnecessarily expensive. First of all, you get a very poor exchange rate, perhaps the worst of all options. Then there will be a fixed fee for the transaction. The size of the fee may depend on the type of credit card and in which country the card is issued.
If you want to exchange cash, you usually get the best exchange rate in the country whose currency you buy.
A comment from the bank: Many credit card issuers often give a better rate when you use the cards directly in the shops, restaurants, etc. Of course, they do this since they want you to use the cards as much as possible.
There is apparently a big difference in the exchange rate between when you withdraw cash and when you use it to pay. Do not ask me why.
There are also exchange offices at many international airports. My experience is that these can sometimes have very competitive courses.
See what your country's currency currency is worth in US dollar with the help of XE Currency Converter.
We are not up to date with the banking situation in Europe. But we have understood that in some countries the banks no longer handle cash at all. Not the countrys own currency and certainly not foreign currency. (From the American horizon, this feels a little strange.)
So we assume that some Europeans who are travel abroad use exchange offices, such as Forex. The basic tip is to travel with a certain amount of cash and pay as much as possible by card during the trip in Florida.
GUNNAR HEDQWIST
READ MORE: How to save money on a rental car
READ MORE: Visa not required, apply for ESTA on the official site
Gunnar Hedqwist is this site's owner and CEO. He has traveled all over the world during a lifetime. The number of flights, rental cars and hotel nights cannot be counted. Mr Hedqwist also has many years of experience as a hotel owner in Florida and is active as owner of a tourist attraction.
Hundreds of Florida activities – excursions, sports, nightlife – book here!
Please click on an activity and get more alternatives.